20 Years of Changing Lives
Dear Friends & Supporters,
If you want to go fast, go alone. If you want to go far, go together. 
This sentiment guided our Key to Keys team as they rode their bikes to Florida this April, and it represents the path we follow as an organization.
Together with far more than 100,000 people who have supported the Ulman Cancer Fund for Young Adults in some way over the past two decades, you have made great strides in surrounding young adults and their loved ones, impacted by cancer, with an affirming and welcoming community.
Thank you for the contributions you have made – of your time, spirit, and finances.
The ripple effect we have collectively created has reached far and wide, and thanks to you, countless young adults have not had to face cancer alone.
We couldn't be more excited about reaching our twentieth anniversary this fall, and we hope you will pause with us to celebrate, reflect, and recommit.
Please save the dates on the below calendar, and join us to go together into the next twenty years.
Cancer changes lives… SO DO YOU!
Sincerely,
Brock Yetso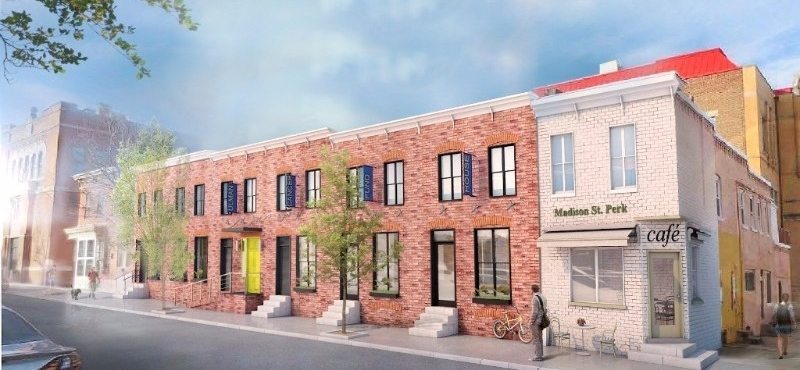 Capital Campaign Update
About four years ago, we started to dream about the next big idea for UCF – a place for young adults to stay, while receiving treatment, that is affordable, community-focused, and most importantly – meets them where they are as young adults.
Countless focus groups, donor visits, and pre-construction meetings later, the UCF House is becoming a reality!
The renovation is underway and we can't thank you enough for making this ambitious project happen.
Along the way, we have faced tough challenges but even greater opportunities.
The initial plan was to renovate three rowhouses, which, as you know, were in rough shape. We set our capital campaign goal of $3 Million and announced it to the UCF community, and we were off!
Several months later, thanks to some good investigative work to locate an out-of-town owner and the generosity of a good friend, we were able to DOUBLE the size of the project to six rowhouses!
Now facing both the challenge of a higher project cost and the opportunity to welcome even more partners in philanthropy, we are thrilled to announce an increase of our capital campaign goal to $4 Million. 
Please join us to help spread the word about the UCF House and our other important campaign priorities!

As we continue to celebrate our 20th Anniversary stay tuned to our website and social media accounts for upcoming events and post highlighting members of our community.
RELATED POSTS
Jen Anotelli
Ulman House: A Magnificent Lighthouse By Julia, Ulman House Resident The first time you hear those three spectacularly awful words, a thousand questions pop into your mind. The doctor says, "You have cancer," and suddenly the way forward