The Ulman Foundation Earns 4-Star Rating from Charity Navigator
5 June 2019 The Ulman Foundation is honored to announce that it has been awarded a 4-star rating from Charity Navigator, America's largest assessment evaluator for nonprofits and charitable organizations.
Charity Navigator makes evaluations based on two areas—financial health and transparency. Based on analysis of these two areas, an organization is assigned a rating on a scale from zero to four stars. The Ulman Foundation is proud to be acknowledged for its sound fiscal management and commitment to accountability.
The Ulman Foundation's 4-star rating sets it apart from its peers and demonstrates its trustworthiness. Only a quarter of charities rated by Charity Navigator receive this distinction. People can trust that their support, effort, and donations are going to a financially responsible and ethical organization.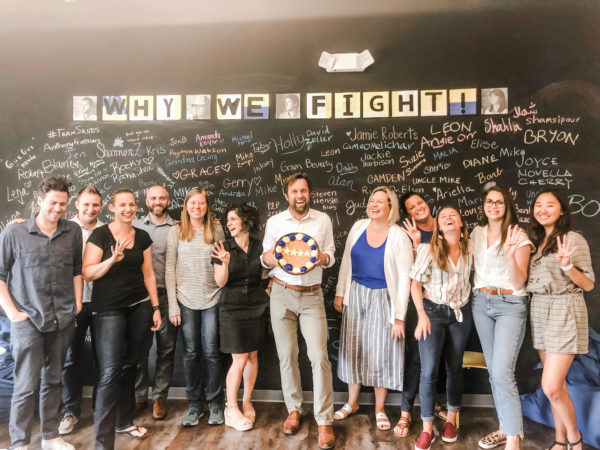 Ulman team celebrating our 4-stars.
"We are grateful to receive this recognition as a 4-star organization," says Brock Yetso, President and CEO of Ulman Foundation. "It validates our Be Committed value to be transparent and responsibly serve our clients."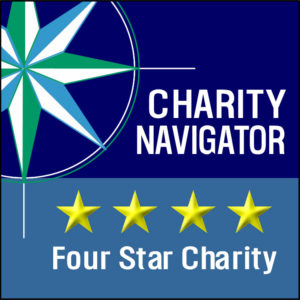 Receiving this top distinction would not have been possible without the support and contributions of our incredible volunteers, donors, and the Ulman team.
About Charity Navigator
Charity Navigator helps guide intelligent giving by evaluating the Financial Health and Accountability & Transparency of more than 8,000 charities. To learn more, visit their website:
www.charitynavigator.org
.
RELATED POSTS
Sasha Nader
Ulman House Year In Review Residential Recap In our first ten months of operations at Ulman House, we have welcomed guests from 30 miles away to 4,200. Young adults living with rare cancers and more common ones. Caregivers standing