A word from Sophia, Ulman House Wellness Coordinator
When I first heard about the Ulman Cancer Fund for Young Adults, I was in college and looking for an adventure.
I found the 4K for Cancer and immediately was struck by the power of the mission.
I remember searching UCF online and getting caught on the mention of community.
The word "community" was the first thing that caught my attention.
"A community of support" was at the center of my own personal mission and I knew I wanted to be a part of an organization that was utilizing this to support young adults with cancer.
Fast forward two years to when I signed up for the 4K to fundraise $4,500 and bike 4,000 miles across the country.
I wasn't sure I was cut out for that kind of experience and was about two clicks away from rejecting the offer until I read about the dedication circles that started every ride.
The idea of motivating with the mission every morning was my first inclination that this would be something life-changing.
I completed the
4K for Cancer
ride in August of 2017 and less than a month later moved down to Baltimore to start an AmeriCorps year serving at UCF as the Volunteer Coordinator.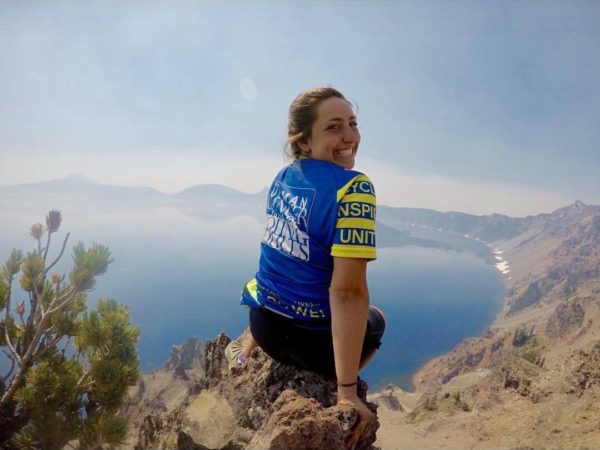 Throughout my service year as the Volunteer Coordinator, I have been able to expand my ideas of what volunteerism is, what it can be and why
our volunteers are the lifeblood of our organization.
Our organization is unique because of the diversity of our programs and the varied use of volunteers.
Volunteering for UCF can mean cooking and delivering a home cooked meal to a patient, helping run registration at one of our many events, serving food to our 4K for Cancer Riders and their families at send-off or even planning an activity hour for guests staying at the Ulman House.
Coordinating the Volunteer program has allowed me to observe how powerful a small act can be to a patient who is going through so much.
I have watched as some of our incredible volunteers have changed lives with simple acts of service, and that is pretty special.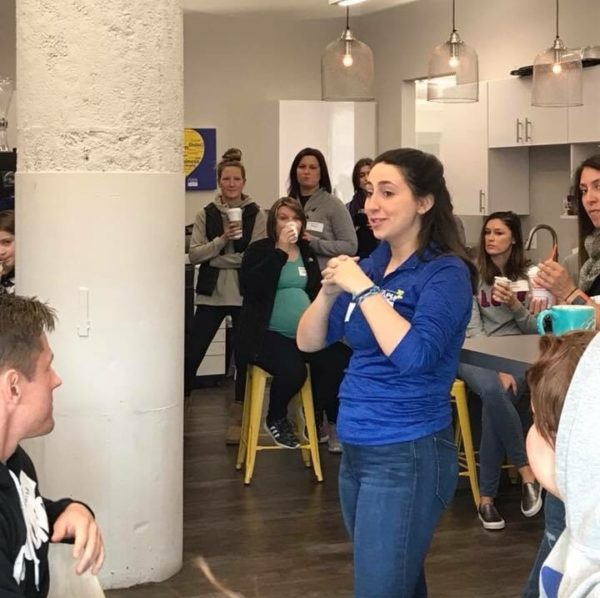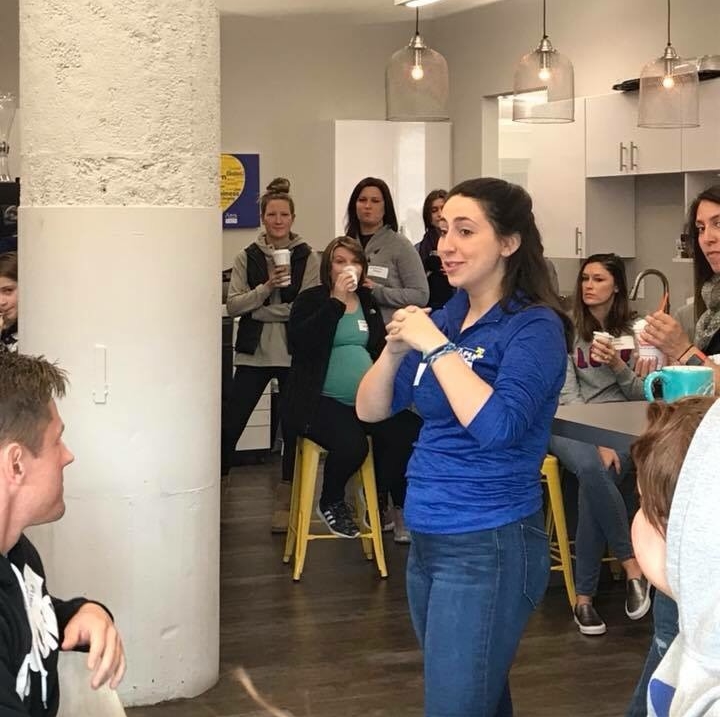 When I came onto the team in August, I saw that our supporter and volunteer network was large and long-standing.
The individuals who have supported UCF often come back and support again and again and again.
The commitment of the volunteers is one of the reasons we are able to put the idea of a free housing opportunity for Young Adult patients into reality.
As we prepare for the Ulman House to open, there is an incredible opportunity for volunteers
to hop on board and be a part of the (literally) groundbreaking project.
Volunteers
at the Ulman House could help with…
Check-in desk duties

Setting up an activity hour for our young adult guests and their caregivers.

Preparing meals

Keeping the house clean and comfortable for our visitors
with more opportunities to come!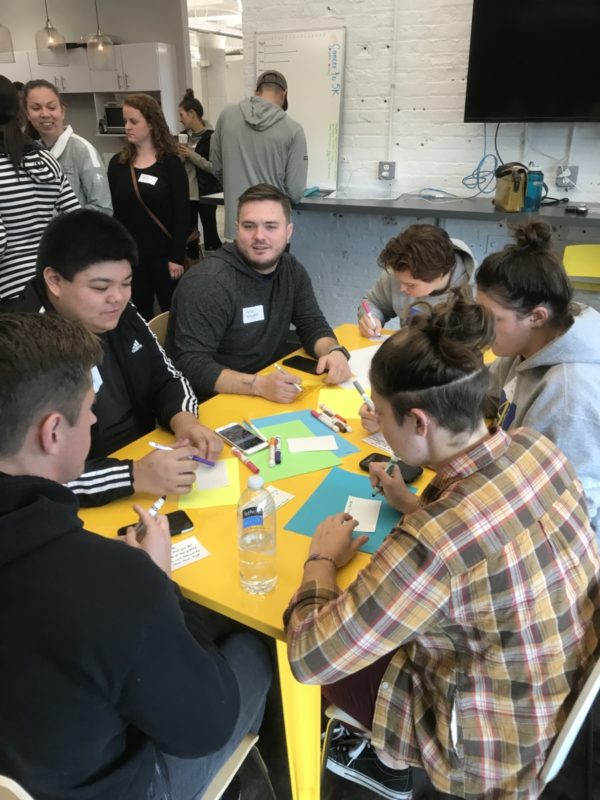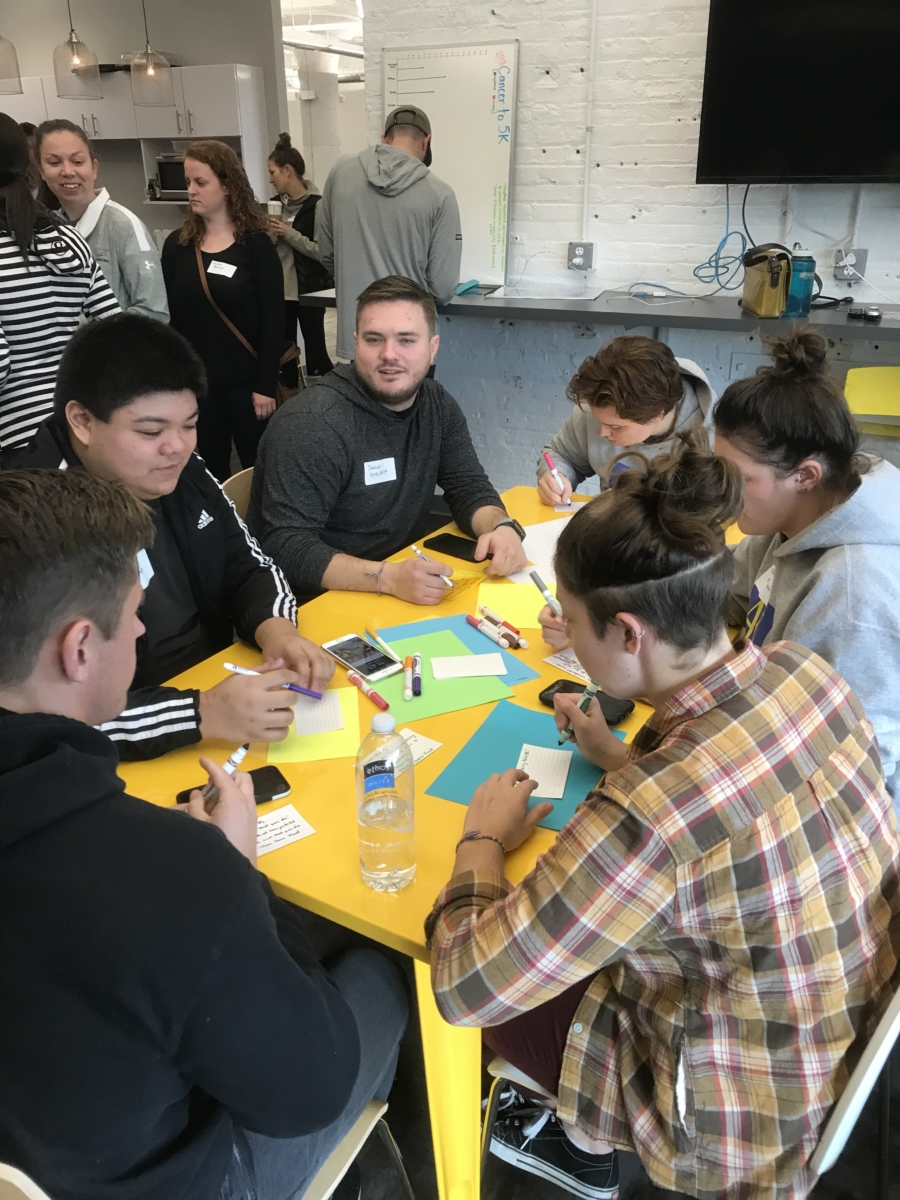 My favorite moment of my service year has been our Martin Luther King Jr. Day of Service we had in January.
Unsure of how the turnout would be we were thrilled that over 50 people donated their days off and came ready to help out.
There was an overwhelming sense of purpose in the room as the volunteers packaged chemo care bags, wrote cards to patients and nurses, and helped clean up the neighborhood in East Baltimore where the Ulman House will soon be opened.
It was a wonderful day full of connections, laughs and an important reminder of what we can accomplish when we come together.

Sophia Garber
Volunteer Coordinator, Ulman House
RELATED POSTS
Jen Anotelli
Ulman House: A Magnificent Lighthouse By Julia, Ulman House Resident The first time you hear those three spectacularly awful words, a thousand questions pop into your mind. The doctor says, "You have cancer," and suddenly the way forward