I was 23 when my life changed forever.
I know this isn't a groundbreaking statement – lots of people graduate, get a new job, get married, or do other life-changing things at 23.
I got cancer.
I had graduated from the University of Hartford and stayed on campus to get a Doctor of Physical Therapy degree.
I played Division I basketball at Hartford and was excited to go into a career related to sports.
My plans were interrupted though, when a chronic health issue I'd quietly managed on my own got out of control.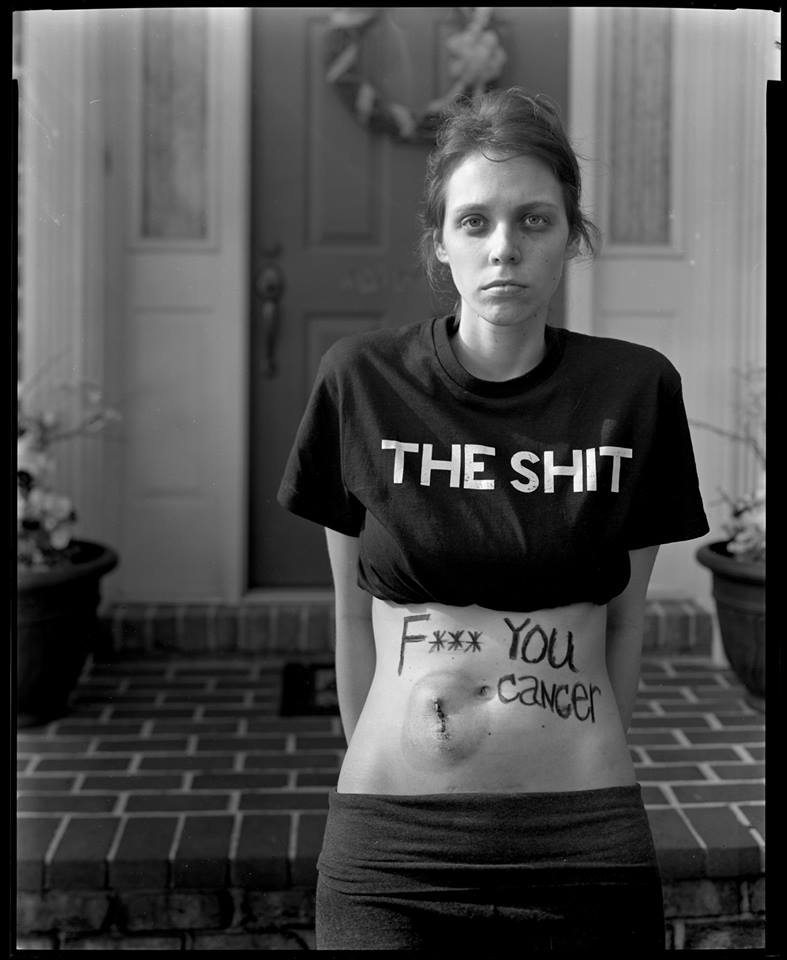 For seven or eight years, I had been dealing with an embarrassing problem – gastric distress and bleeding – on and off; sometimes mild, sometimes severe.
I hardly talked to anyone about it, and when doctors played it down, tried to blame it on my diet, or told me to wait it out, I just accepted what they said.
I had to miss a game now and then, but overall I learned to live with it. What I realize now is that I was living with a pit in my stomach every time I would see that blood, but not want to talk to anyone about it.
During my first year in the DPT program, I got pretty sick and felt like I had to push harder for a diagnosis of some sort – that pit was telling me that something bad had to be going on.
It was really hard to advocate for myself. Little did I know it was the first of many times I would have to speak up more than I felt comfortable with or make a decision I didn't feel ready to make.
I had a colonoscopy and was expecting to hear that I had Chron's Disease or IBD.
Nope – colon cancer. WTF.
I had been prepared to give up gluten, but I was NOT ready for moving home, putting down tens of thousands of dollars for fertility preservation, surgery, chemo, radiation, losing tons of weight, botched surgery, more surgery, hysterectomy, ostomy bag.
I also wasn't ready for the feelings I had when I started my PT clinicals.
I would go straight from the infusion room to the PT clinic, from hearing deathly ill people talk about their hopes of healing to hearing perfectly healthy people complain about how much a sprained ankle was cramping their style.
I may have been the youngest person in that room getting chemo, but I felt for all of those survivors beside me and realized I wanted to give back to people like them.
After I was through with that litany of treatments and learned to live with my ostomy, I enrolled in nursing school at Johns Hopkins and a year later started working on the adult inpatient leukemia unit.
I was so happy to be in a place to support these people I shared a kinship with.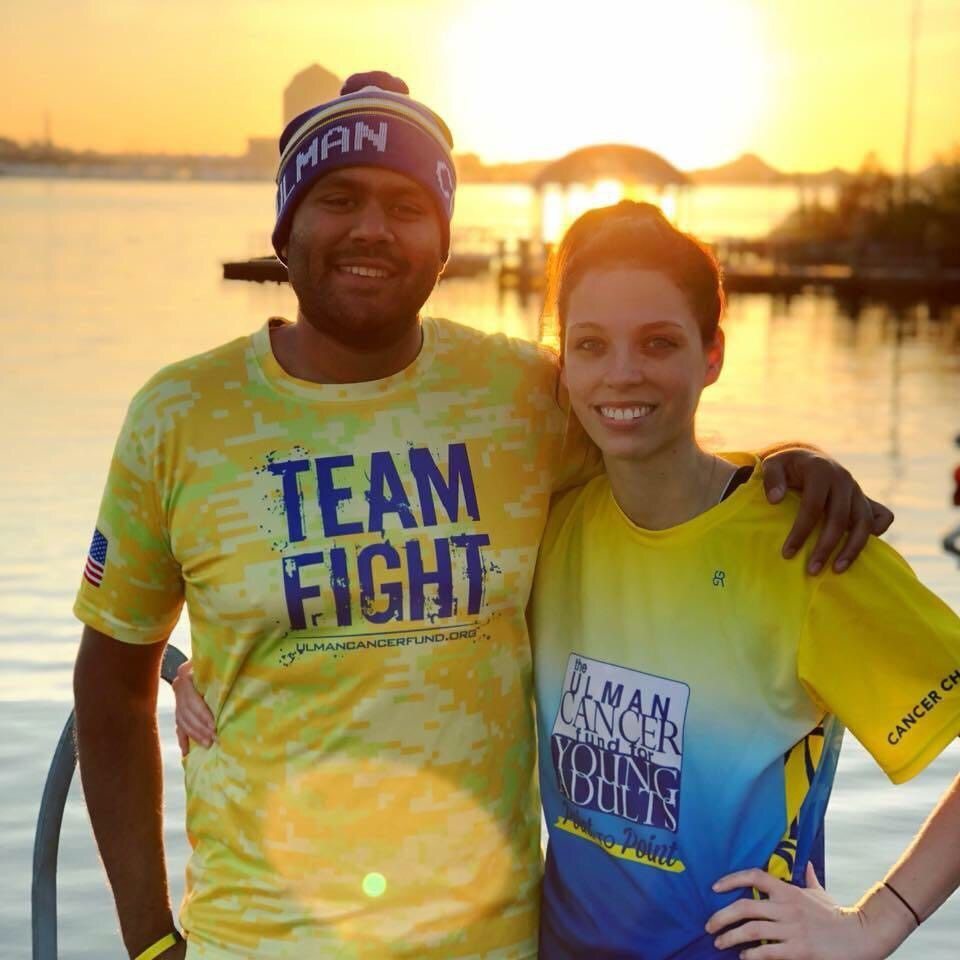 But when I left work every day, I was alone.
Forget dating – there was no way I was getting close to intimate with anybody with my new "companion" always at my side. No social sports or working out to relieve stress either; I didn't think intense physical activity was an option for me anymore.
Then a friend from high school who also lives in Baltimore told me about the Ulman Foundation and its Body of Young Adult Advisors. I checked it out – somewhat hesitantly – but once I was halfway through my first BOYAA meeting I knew I had found my place.
These people looked and acted like me, and they spoke my cancer language.
For the first time, I had peers my own age who could actually understand what I had been through, and some had even been through similar experiences themselves.
Before I knew it, I had signed up for Point to Point, and was going to have to figure out how to RUN from Baltimore to Key West. Cancer is still the toughest thing I have overcome, but this experience ended up being a very close second! The first few days, it was so hard to get through ten miles, but with Ian, Brock, and a bunch of other new friends – no, family – by my side, I managed to tick them off one by one.
I also managed, for the first time, to truly TALK about my experience with cancer. My Point to Point teammates were willing to put their own problems and priorities aside and just listen to me. Each of them had their own story, and in sharing theirs, they helped me be able to share mine, knowing I wouldn't be judged or questioned or stigmatized or forgotten.
My life was changed forever at 23 when I learned I had cancer. And it was changed again at 26 when I came to Ulman.
I know you have made a donation to UCF at some point, so in some way, you are part of my story. Thank you for giving, so that this organization and these people were here when I needed them. I know it sounds cheesy, but you have made all the difference.
Cancer changes lives…so do you.
Sincerely,
Amanda Weaver
RELATED POSTS
Jen Anotelli
Never Doubt Yourself By: Matt Ode Stage 3 Testicular Cancer Survivor: Using my story of adversity to help you overcome life's most difficult challenges and discover your purpose in life.  March 17 – August 6, 2016: This journey all