For twenty years, volunteers have been critical to UCF's ability to carry out our mission. Our committed volunteers do yardwork or prepare meals for patients we serve, run alongside cancer survivors completing their first 5K race, plan fundraising events – really, they do whatever it takes to ensure that we continue to move closer and closer to a world where no young adult faces cancer alone!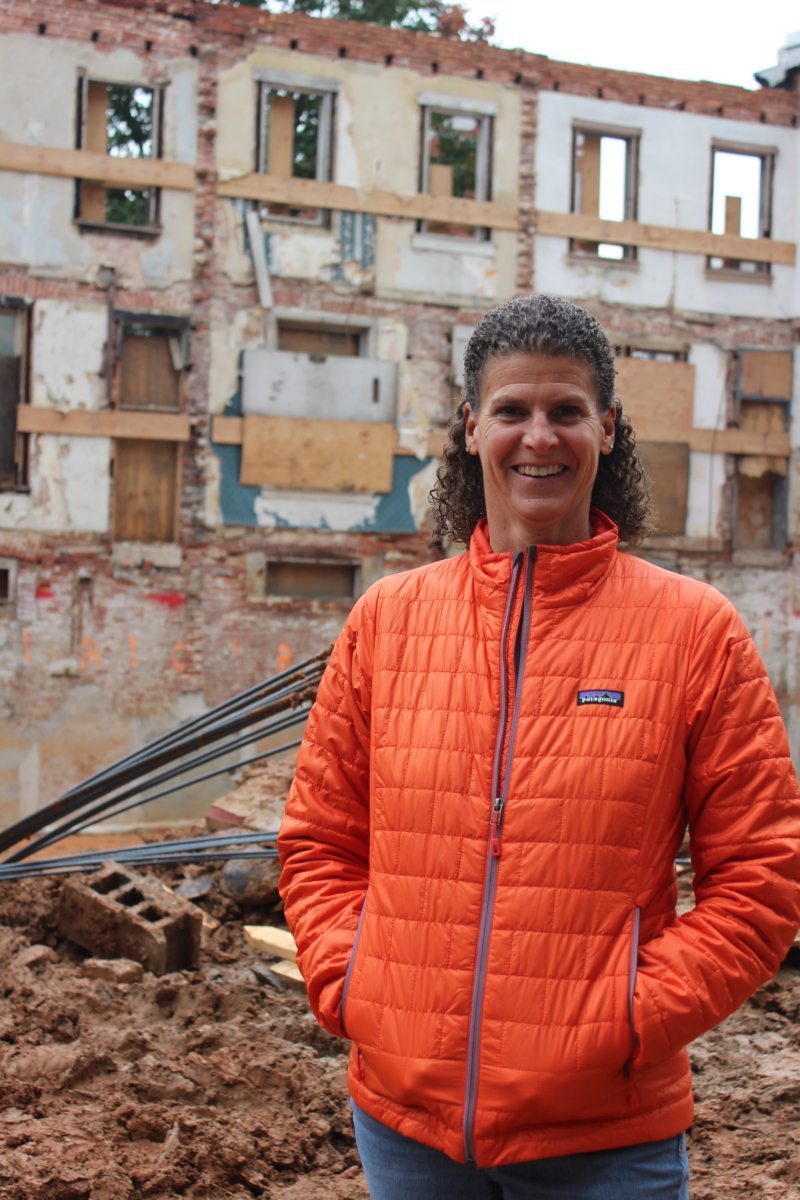 Betsy Serp has become a one-of-a-kind volunteer whose friends invited her to serve alongside them at the UCF Races several years ago. After seeing cancer survivors cross the finish line and achieve feats they didn't think possible, Betsy was hooked! She now sacrifices her retirement leisure time and shares her top-notch project management skills to help us as a volunteer Program Coordinator for the UCF House.
Betsy is no stranger to the housing industry; she worked in the mortgage business for many years, and collaborates with her husband, Ed, on his weekend home improvement business.  So when Betsy told us that she had decided to take early retirement and would have some free time, we quickly asked her to contribute some of that time toward the UCF House!
In her volunteer role, Betsy spends the equivalent of 1-2 days per week making sure planning and construction progress smoothly. She manages communication between our general contractor, our interior designer (UCF Founder Diana Ulman), individuals and companies who have donated items for the house, and UCF full-time staff. Betsy's work will ensure that we meet requirements set by the Maryland Historic Trust and that the project qualifies for LEED certification.
Betsy gives so generously of her time because she is inspired by the vision of young adults having a place to live alongside new friends who are going through something similar. She is confident that the UCF House will not only be a physical structure, but that it will be the framework around a strong support system for everybody who walks through its doors – patients, family, friends, and community members.
Betsy – from all of us at UCF, thank you for all you do!