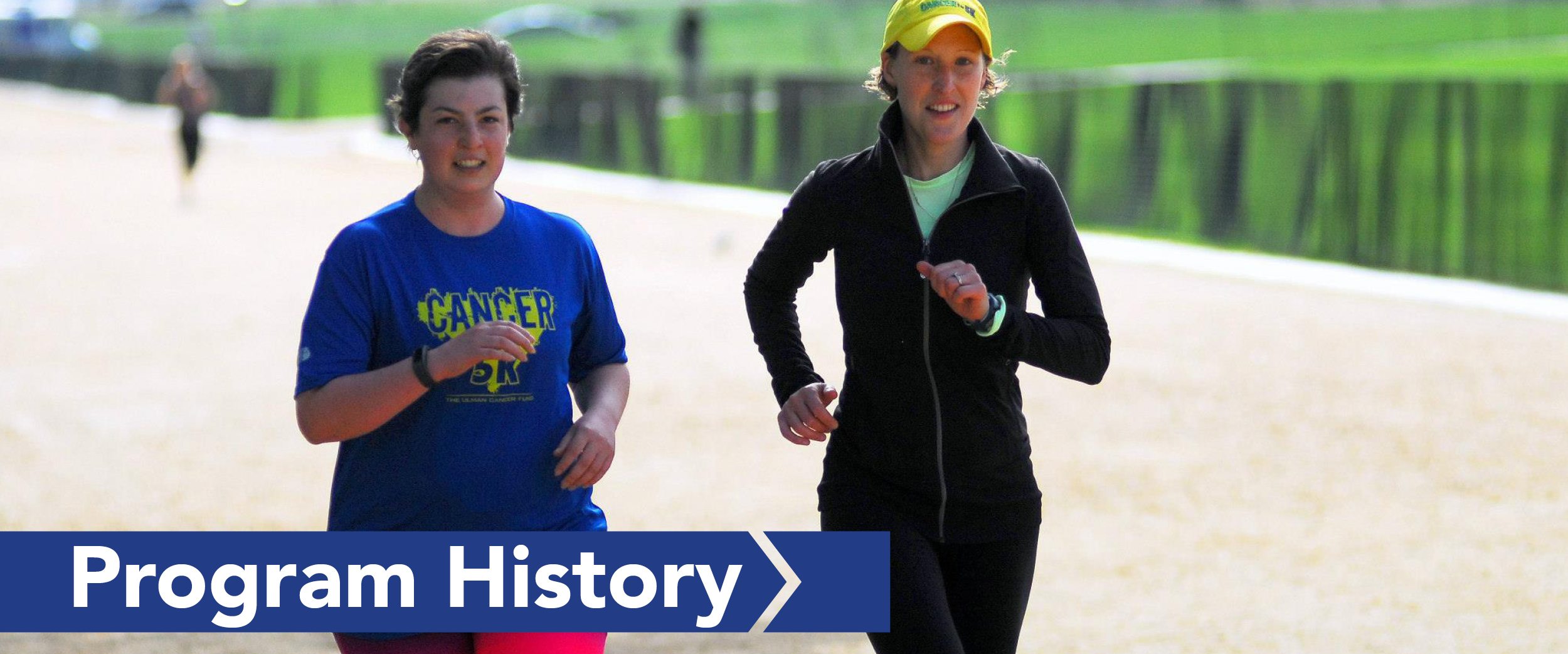 Cancer to 5K was founded by cancer survivor Holly Shoemaker in 2007, after completing treatment for stage III nodular melanoma. In February of 2005, Holly was diagnosed with Stage III Malignant Melanoma and started treatment in May. Her treatment plan included two major surgeries & months of chemotherapy. At the time of her diagnosis, Holly was an active triathlete that had planned to run the Marine Corps Marathon later that Fall.
Despite her treatment regimen, Holly decided that she did not want to give up her Marine Corps Marathon. Her oncologist and training coach worked collectively to develop a plan that allowed her to complete chemotherapy while training for the marathon. On October 30, 2005, accompanied by two friends who served as her own race day "Sherpas," Holly successfully completed the marathon using a run/walk interval plan which allowed her to maintain a pace of

14:00

miles, beating the 14th Street Bridge cutoff, for an official finish time of

6:08:09

. She went on to finish several more races in the final six months of her treatment and was able to regain her pre-cancer fitness level. Holly has continued as an avid runner and triathlete, completing many more races, including two Ironman-distance triathlons (Beach2Battleship 2009 & Ironman Florida 2013) and was honored to be part of the inaugural Ulman Cancer Fund's Mission to Vine Relay Team in 2014.
Holly started running and participating in triathlons as an adult, with no prior experience. She truly believes living a healthy lifestyle before, during, and after her cancer diagnosis was, and continues to be a big factor in her survivorship. She hopes this program will encourage other survivors to embrace the joys that come with living a healthy lifestyle and being active.