Fight for Fertility Preservation, Family Building and the Future
By Elizabeth Saylor, Young Adult Patient Navigator, University of Maryland Greenebaum Cancer Center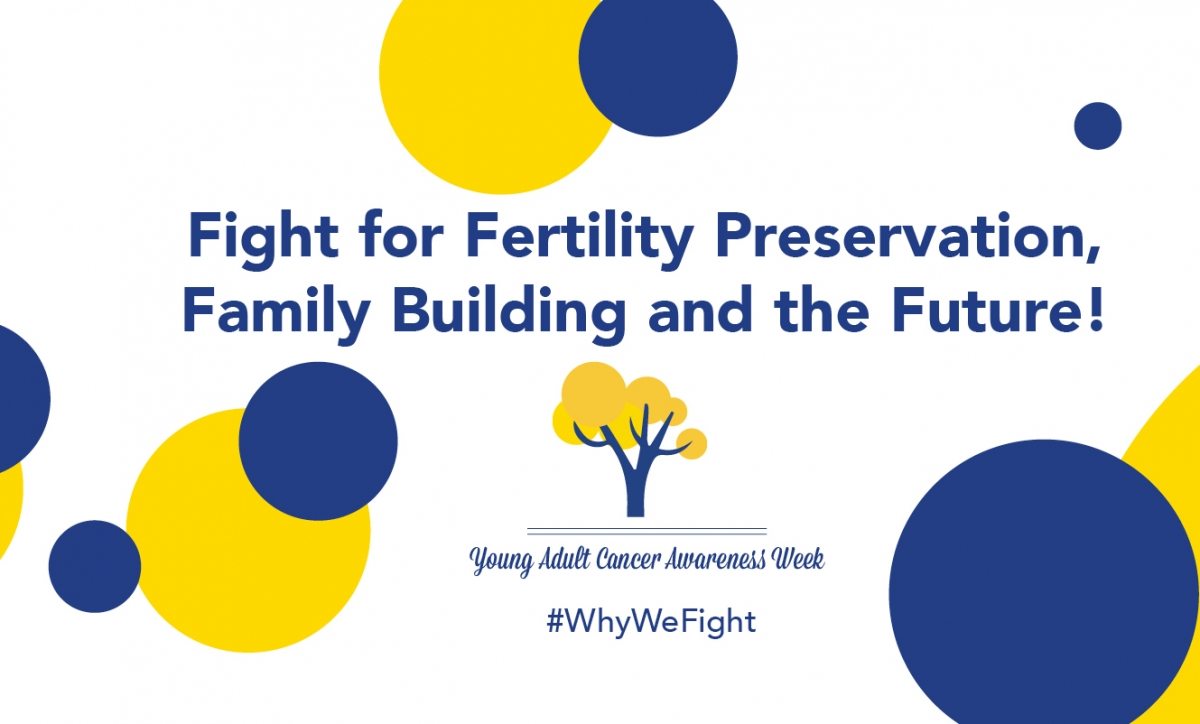 When I first began my work serving young adults living with cancer over a decade ago, getting providers to talk to young people about their future fertility, or lack of it, really was a genuine fight!
Oncologists focused on saving their patient's life or preserving it with real quality for as long as possible, were hesitant to delay treatment.
Nurses, social workers and case managers, didn't always know who to contact to help navigate the complex world of fertility preservation.
Today many of the professional organizations that the medical team members belong to endorse a direct and systematic approach to oncofertility. See below:
http://www.cancer.net/research-and-advocacy/asco-care-and-treatment-recommendations-patients/fertility-preservation
https://cjon.ons.org/cjon/20/1/fertility-preservation-cancer-treatment-options-strategies-and-resources
There are wonderful organizations focused on fertility preservation and family building through education, advocacy and grant funding. See below:
http://www.livestrong.org/we-can-help/fertility-services/
http://oncofertility.northwestern.edu/
http://www.fertileaction.org/
https://oncofertility.northwestern.edu/files/documents/cancer-friendly-adoption-agencies
Fertility preservation before cancer treatment is about something much greater than freezing sperm and harvesting eggs.
What we are offering is hope for survival and for the future.
For some patients this hope will not include carrying their own child or having a child that is completely genetically related to them and their partner.
For some this hope will come through adoption.
For others it will come from a traditional pregnancy. For others, a decision to not become a parent but to focus their energy on nieces and nephews, god children or the students on their classroom, will be the way they realize this hope.
At the Ulman Cancer Fund all of our Patient Navigators are trained to assist young adults through the fertility preservation and family building process. Please feel free to contact us if you have questions,
[email protected]
or 410-964-0202 ext. 106.
RELATED POSTS
Jen Anotelli
Ulman House: A Magnificent Lighthouse By Julia, Ulman House Resident The first time you hear those three spectacularly awful words, a thousand questions pop into your mind. The doctor says, "You have cancer," and suddenly the way forward