I was 25 years old at the time. I was in my last year of law school, and looking forward to a bright future. I was doing some paid medical studies at the time for extra cash – have an MRI done and get $50. Sounded like a good deal to me. But then I was sitting around after the MRI, and waiting, and waiting, and then one of the people running the test came over to talk to me. He said that they wanted me to talk to a doctor. The bottom of my stomach dropped out. What could they have to tell me? I felt numb as they walked me through the hospital. I sat down and talked to the doctor, who couldn't give me many certainties. Except the one – there was something in my brain.
I cried a lot that day, and in the days to follow. I couldn't understand or imagine what was happening. I'd never had any headaches, or seizures, or any symptoms of any kind. I was young and healthy and invincible. What followed were months of tests – was it parasites? MS? Scar tissue? But eventually, the news came down that the dark spot was growing, and that almost certainly meant one thing. Cancer. The big C-word. They informed me that it looked like a grade 3 brain tumor – which meant it was malignant, and needed surgery right away. At the time I was studying for the bar exam, which is basically the test of whether they'll let you practice law. So I had some objections. Also I made the mistake of googling the long term survival rates for people with my particular affliction. Poor choice on my part.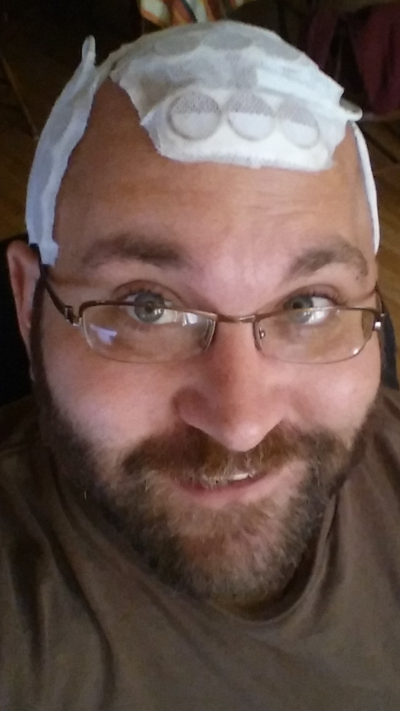 Luckily, here's the part where the story gets better. I hadn't gone five feet out of the doctors office when I got a call from this nice lady. Her name was Elizabeth, and she was my patient navigator. Basically I could call her at any time, with any question, or even just to talk, and if she didn't know the answer, she would go find it. I'd call her repeatedly with the craziest questions – about fertility planning, about insurance, about medications, about everything under the sun. And she was there. Calm, friendly, and ready to help.
I can't ever say how much that meant, to have someone there. I was lucky to have that support supplemented by an army of family and friends, but not everyone is so lucky. I'm so floored that an organization exists that cares for all these strangers. That's there to support them and inform them, and help them through the scariest thing they will likely ever experience.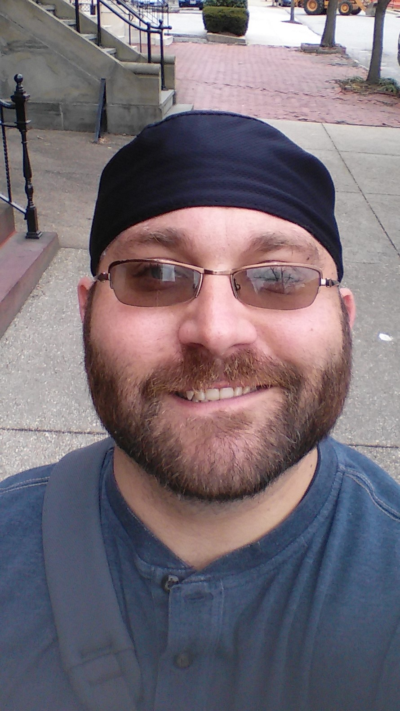 Since that terrifying moment, my life has gone well. I've had four surgeries and am currently in remission. I know it'll come back some day, but I'm confident that I'll kick it's butt when it does. Since getting my news, I've run a half marathon, traveled to Europe, and married a wonderful woman. And I look forward to all the other amazing things life has in store.
I just want to finish by thanking you. It's impossible to ever really put into words the feeling that some total stranger cares about you. Supports you. Is going out and doing things to help your life. It's beyond explanation. So all I can say it thank you so much. From the bottom of my heart, and for everyone who has ever been in this situation. You rock, and you are making a difference.
RELATED POSTS
Jen Anotelli
Ulman House: A Magnificent Lighthouse By Julia, Ulman House Resident The first time you hear those three spectacularly awful words, a thousand questions pop into your mind. The doctor says, "You have cancer," and suddenly the way forward