4K for Cancer Blog Highlights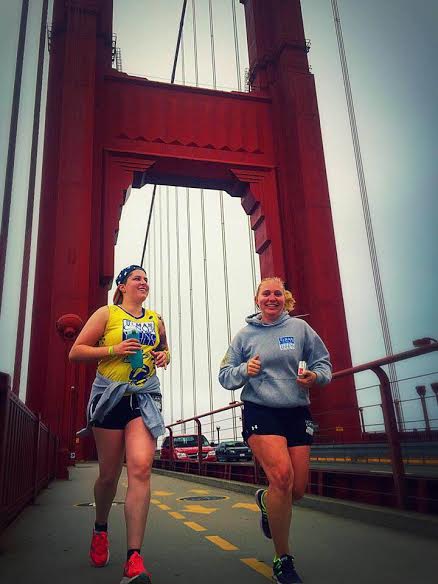 Our 4K runs and rides have begun for 2015. The participants in these great trips are writing their own blog posts about their travels. Here are some of the best blog posts from the various runs and rides.
SAN FRANCISCO TO BALTIMORE RUN
Corryn Wheatley describes her first day on her trip from San Francisco to Baltimore. She talks about getting to know her teammates and the post includes a great picture with the Golden Gate Bridge as the backdrop.
SAN FRANCISCO TO NEW YORK RUN
Laura Grau reports on her first day from San Francisco in her post. She describes what and who was inspiring her to run and talks about the beautiful San Francisco scenery she and her group ran through.
BALTIMORE TO PORTLAND RIDE
Zachary Ross lets us know how his first day went. He provides a funny story about his friend and offers some stats on his trip so far. He also posted two pictures of his team on the road.
BALTIMORE TO SEATTLE RIDE
Devon Callagy provides some highlights of her second week in her trip to Seattle. The post includes food donations, some great hosts and meeting Doug Ulman.
BALTIMORE TO SAN DIEGO RIDE
Before beginning his trip, Dustin Query posted a poem he wrote about his trip titled "The 4K Endeavor". It is very nicely written and something worth looking at.
BALTIMORE TO SAN FRANCISCO RIDE
Jamie Burke tells us a range of short stories from his trip so far, ranging from staying at a church to meeting someone who knows his astronomy advisor.
RELATED POSTS
Jen Anotelli
Ulman House: A Magnificent Lighthouse By Julia, Ulman House Resident The first time you hear those three spectacularly awful words, a thousand questions pop into your mind. The doctor says, "You have cancer," and suddenly the way forward