Introducing the Ato Project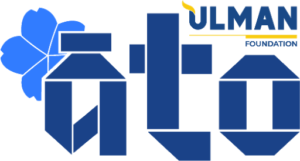 Living well with cancer – really living well at all – is an art in itself. Like the creation of art, it requires trial and error, mixing and dabbling, vulnerability, getting comfortable with "shades of grey", and embracing imperfection. 
Soon, patients and clients of the Ulman Foundation will be able to express their emotions and process their experience with cancer through the creation of art. The Ato Project, launching in early 2021, employs art as yet another a tool to combat social isolation and stress, and to promote relaxation and interpersonal engagement during and after cancer treatment. 
The program's name is inspired by the way many native Japanese speakers refer to art, "ato." Kelly Scruggs, an accomplished artist and Baltimore native who passed away suddenly in 2019, studied and practiced art in Japan – a country that became her "happy place." Upon Kelly's passing, her family desired to create an avenue for others to benefit from art in ways that Kelly had, and to extend her legacy.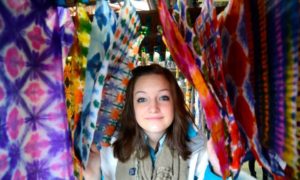 Kelly's sister, Laura, is a former Ulman Foundation employee, and her parents, Cindy and Kevin, have been long-time supporters and friends of the organization. Their collaboration in the creation of the Ato Project has led to the development of a partnership between Ulman and MICA, the Maryland Institute College of Art, through which a fellow will be selected each year to operate the program. We are incredibly grateful for the Scruggs' generous gift which enables an initial four years of programming and supplies. 
Gen Fraser, a second year student in the Masters of Fine Art in Community Arts program at MICA, has been selected as the first fellow and program facilitator. Says Fraser of the opportunity, "
Using art to share stories, find inner peace, and build community is something that's always been very close to my heart.  I'm feeling very enthusiastic about this opportunity and excited to learn and grow with this community!"
The Ato Project will kick off with a five-week set of weekly virtual sessions on January 13, 2021 at 7:30 PM. Young adults or caregivers of young adults who have been impacted by cancer may participate, and will be provided with a Zoom link and appointments upon registering. Materials will be provided by mail. Programming will be offered in a way mindful of life's unpredictability, meaning it's ok to miss a meeting or two of the sessions. 
To learn full session dates and times, and to register, please email Ulman Patient Navigator, Megan Cannone, at [email protected]
RELATED POSTS
Jen Anotelli
Ulman House: A Magnificent Lighthouse By Julia, Ulman House Resident The first time you hear those three spectacularly awful words, a thousand questions pop into your mind. The doctor says, "You have cancer," and suddenly the way forward