Lessons Learned in 7 Days – A Word from Matt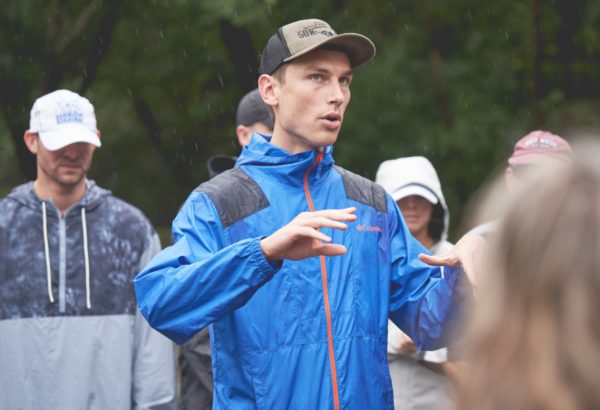 by Matt Dyjack, 4K for Cancer Manager
When Ulman Program Coordinator, Brittany Peterson, asked me in mid-August if I would be open to being a support driver on
Point to Point
2018, my answer was a lot like a awkward high schooler being asked out on a date: level-headed and smooth on the outside while uncontrollably jubilant on the inside.
My calm exterior said, "Yeah that would cool, let me check my schedule and get back to you." While my emotionally charged interior was screaming, "ARE YOU SERIOUS?! I WOULD LOVE TO! A THOUSAND TIMES YES!"
2018 was my second time participating as a staff member/support driver for Point to Point; my first having been in 2017 for the inaugural Point to Point.
Much of my excitement for 2018 stemmed from my previous experience in 2017. I came into the trip unsure of what to expect and followed closely to the mantra of "Trust the Process."
I knew the trip would be a group of 30 individuals traveling from Baltimore, MD to Key West, FL over seven days. I also believed that we would be focused on the miles and getting to our new destination each day.
In hindsight, I'm glad my expectations were so limited in their scope.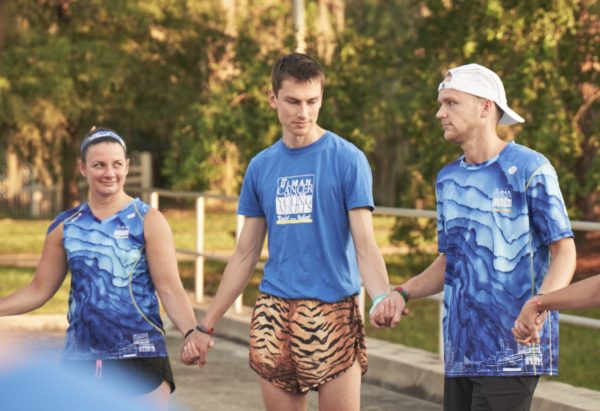 Our seven-day trip quickly transformed into a journey.
While running or walking the set miles each day was important, they became arbitrary in comparison to who you had the opportunity to cover them with.
The time spent in car rides between cities felt like minutes as conversations amongst those present quickly passed the time.
The openness and stories shared throughout the week provided an opportunity to reflect on your own life and what it will be like after Point to Point is over.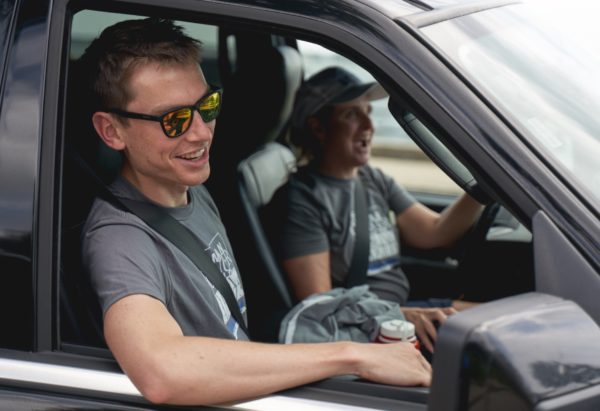 The Journey
On paper, Point to Point is a seven day walk or run from Baltimore, MD to Key West, FL. In reality, it's a community of support that is united through the fight against cancer.
Everyone on Point to Point has their own "why" or reason for participating. Some do it to honor a loved one or caregiver, others do it to carry on the legacy on a person who is no longer with us, and some do it for their own personal growth or reasoning.
What surprised me the most of the entire journey was how hearing everyone's "why" would help me put my own into words.
Although my life has been impacted by cancer, it's marginal compared to others I have met.
Having worked at Ulman since December 2016, I have wanted to provide support to the cancer community but have never quite been able to put my "why" into words.
It wasn't until Jacksonville, FL on Day 5 that I heard the story of an individual whose best friend lost their child to cancer.
He said that although his life hadn't been impacted directly by cancer, that didn't mean he couldn't try to understand the stories of those who had and do what was in his capacity to support them.
Hearing his story helped me to finally put my "why" into words: although my life may not be directly impacted by cancer, I can still give my best to support those who have.
These takeaways from 2017 led to my overwhelming excitement to participate again this year.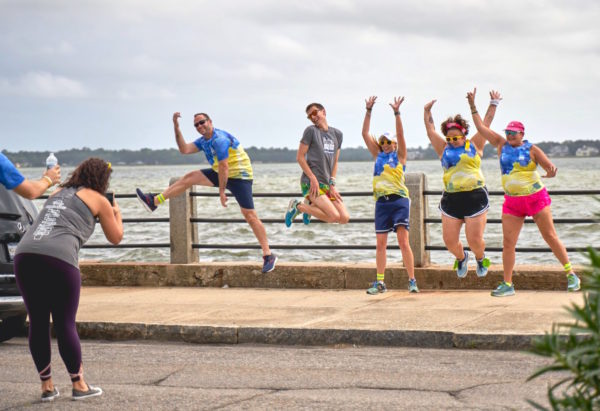 Reflecting on Point to Point 2018, there were aspects of change and continuity from 2017.
The cities we went through changed a bit due to a brief interruption by Hurricane Florence.
Our routes were altered a tad to provide new experiences as we journeyed south.
However, the community of support and the opportunities for reflection of our own "why," or personal story, remained the same.
There was a consistent openness by everyone to listen and to allow you to reflect on your own experiences in life.
Between send-off dinner in Baltimore and arrival dinner in Key West, you gain a distaste for granola bars but the support and love of a second family.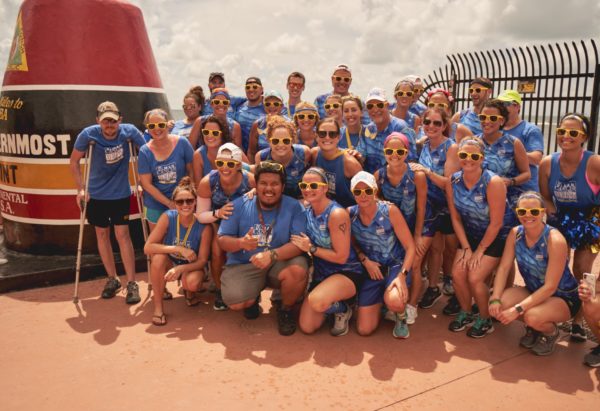 Leaving Key West is always a bittersweet moment. It's exciting to look back on the accomplishment of the group but difficult to think that you'll soon have to readjust to your daily routine.
The flight home provides a decent time for reflection on what changes you can make in your own life to be a better you.
Similar to 2017, I came back from Point to Point to the Ulman office feeling reenergized for my work on the 4K program and wanting to find new avenues to create a positive impact.
My advice toward anyone who is considering
Point to Point
is simple: just do it.
That may be a rip off of Nike but it holds true towards my feelings about the experience.
There's so much more to it that I can't quite put into words and the only way you'll know what I mean is if you go for it.
No matter who you are, where you're from, or what your "why" is, an incredible community of support awaits you.
RELATED POSTS
Sasha Nader
Maryland First Lady Yumi Hogan Visits Ulman House First Lady Yumi Hogan joined the Governor's Office of Community Initiatives to visit the Ulman House on October 10th, 2020. Staff from the Governor's Office of Community Initiatives volunteered to prepare, cook,