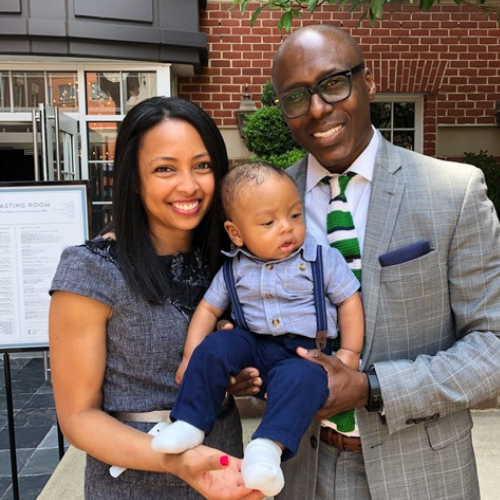 James Ingram II – an Ulman Board member &  new Dad.

What is your connection to the cancer community?
My connection to the cancer community is primarily through a
lengthy professional career and passion for advocating for the unique and long-term needs of cancer survivors.
For over 15 years, I worked in the field of cancer advocacy and government relations for two of the largest professional cancer organizations in the world, the American Society of Clinical Oncology (ASCO) and the American Association for Cancer Research (AACR).
In these roles, I engaged directly with Members of Congress and their staff to advocate for important issues related to cancer research, prevention, and cancer survivorship, including advocating for federal funding for biomedical research.
Additionally for three years I worked for the Children's Cause for Cancer Advocacy as their Director of Public Policy, where I advocated for the unique needs of childhood cancer survivors and their families, notably during the height of the healthcare reform debate.
It's a sad reality that cancer touches every single person and connects us in ways that we never imagined.
I will forever carry with me all of the amazing relationships and the countless touching stories of the true heroes [the cancer survivors] that have battled this devastating disease with courage and bravery.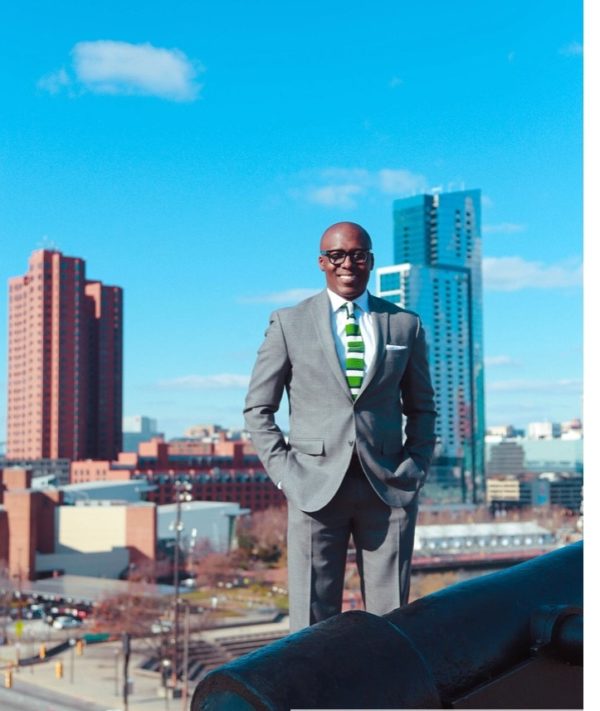 What surprised you the most about being a part of the Ulman community?
I wouldn't say there's something that "surprised" me because I've had great knowledge of and respect for the organization for years, but I'm truly amazed by the dedication, passion and commitment from the Ulman Community –everyone from the volunteers to the survivors, and the Ulman Staff and Board.
What do you wish other people knew about Ulman?
That the organization is truly making a difference in the lives of young adults and their families battling cancer.
The Ulman House is a remarkable testament of the vision of the Ulman leadership and volunteers — and we've already seen the impact that this house is making for young adult cancer survivors and their loved ones.
This is obvious, but still worth pointing out – the Ulman Staff is dedicated, commitment and extremely personable.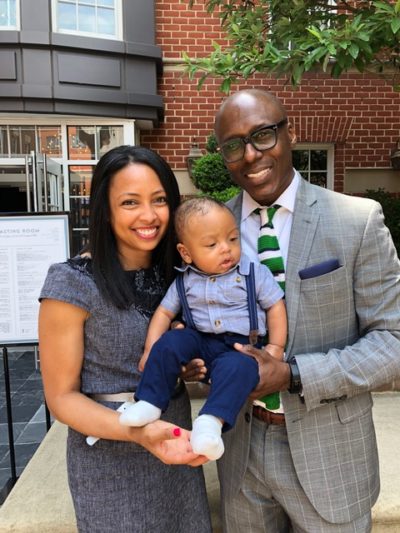 Which Ulman value resonates the most with you?
(
Be Human
,
Be Better, Be Courageous, Be Committed
)
All of these values resonate with me because each are important and critical as we think about the power of human connection and making a difference in the lives of others.
But if I had to choose, I'd say it is "Be Human" because to me that encompasses all the other qualities and attributes described –being unique as an individual, but also connecting to an important cause for the greater social good.
Respecting and valuing the differences of other individuals and groups. Being authentic. Showing compassion for others. Recognizing that this thing called life is so much bigger than one person and doing our part to serve others and change the world for future generations.
What led you to your current job?  What were you doing before you came here?
Having a long history of working in the nonprofit sector and enjoying the work advocating for important missions to our society and working with dedicated and committed volunteers, I thought the time was right for a transition back to the nonprofit industry.
Prior to this role, I was in US Policy and Advocacy Relations for Amgen, Inc, where I engaged with patient advocacy groups, policymakers, professional associations and other stakeholders on policy issues of interest.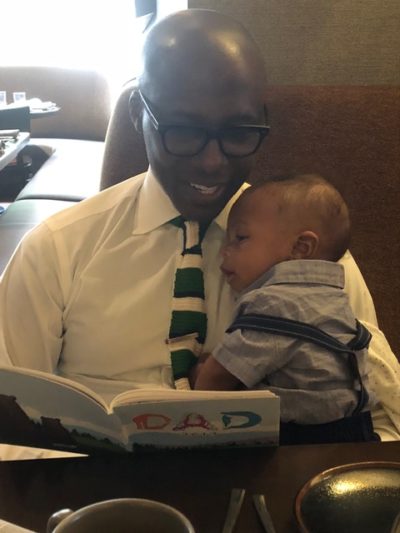 What are you most proud of?
Many things – marrying my wife Robin, having our first child in late January of 2019, passing along the name of my late father to our son James A. Ingram III.
And having the unwavering love, loyalty and support of an unbelievable network of family and friends.  
What are you most excited or passionate about?
I have a deep passion for social and health advocacy –helping the underserved and disenfranchised in our society – working to build awareness on issues that are oftentimes not addressed, which typically affect low income or minority and other underrepresented populations.
Though my father is no longer living, I'm deeply passionate and focused on making sure our son knows the type of father, husband and man James Ingram Sr. was.
And just as equally passionate about leaving a legacy for our son that is grounded in the values of faith, family—an authentic and human connection to others and acts of service and selflessness.
What's the best book you've read this year?
Not sure about the best I've read this year, but I've enjoyed a few– Joe Biden's "Promise Me Dad," and Kamala Harris', "The Truths We Hold. I'm now reading "Good People – The Only Leadership Decision That Really Matters."
Cake or pie?
I hate to be the person that can't give a direct answer, but I'll say both (well depending on the flavors)!
We're introducing our community to some of our Board members, have you met Christi?
RELATED POSTS
Jen Anotelli
COVID-19 & Cancer: A Dangerous Duo Photo by Tai's Captures on Unsplash As if living with cancer and its side-effects wasn't tough enough already, COVID-19 making itself comfortable in the U.S. has made cancer patients far more uncomfortable. Ulman's Patient Navigators have shared these collective