#MissionMonday – Navigation Support
Our patient navigators stand at the front line in the fight against young adult cancer. From the moment of diagnosis to the weeks, months and years of following treatment, our navigators remain at the side of patients during their bumpy cancer journeys. Below is an anonymous letter we received praising the work of our Young Adult Patient Navigator at University of Maryland Greenebaum Cancer Center, Elizabeth Saylor.
"Elizabeth spoke for us when we were unable to speak ourselves because of the emotional pain we were experiencing."
"My wife was diagnosed with Ewing's Sarcoma in August 2012.
That was the day we met Elizabeth and she has been with us ever since in every step of the way. Words can't describe our gratitude towards her and the Ulman Fund.
The initial shock of having two newlyweds facing the possibility of not only not being able to have a child, but also their own mortality at the age of 33 was and still is unbearable.
From the start Elizabeth kept telling us the stories of young adults who are going through the same and we didn't feel alone anymore. She introduced us to the Ulman Fund, and a variety of other sources for help and support.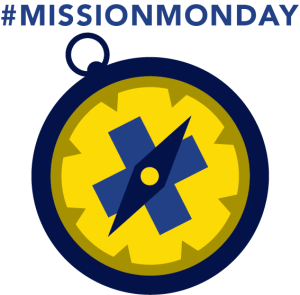 Thanks to her we were able to preserve my wife's fertility after her insurance refused to pay for it.
Elizabeth spoke for us when we were unable to speak ourselves because of the emotional pain we were experiencing.
Also, later on in the preservation process we found out that the medications that my wife needed to be able to undergo the procedures were not covered by the insurance.
Elizabeth helped guide us through payment assistance for these medications so we could move forward.
Moreover, Elizabeth comes to check on us once or twice a week when we are in the hospital.
She is always concerned and ready to help – and trust me, we need help all the time! For almost two years we have been in and out of the hospital every week. She is always there to check on us.
Thanks to Elizabeth, my wife still has the strength to fight this ugly disease, and I have a person to share with and rely on every step of the way."
Each year the UCF Navigators see 1600 newly diagnosed cancer patients. By connecting these patients to various resources, and to each other, our Navigators are lead creators of the young adult community of support. Cancer Changes Lives…So Do We.
RELATED POSTS
Jen Anotelli
Ulman House: A Magnificent Lighthouse By Julia, Ulman House Resident The first time you hear those three spectacularly awful words, a thousand questions pop into your mind. The doctor says, "You have cancer," and suddenly the way forward