An Interview with:
Alexandra Gubin, LCSW
Alexandra Gubin, LCSW, is the Ulman Fund Young Adult Patient Navigator at the Johns Hopkins Hospital Sidney Kimmel Comprehensive Cancer Center.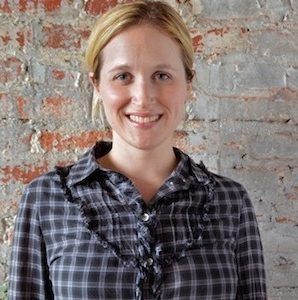 Why did you want to become a social worker (and work with young adults impacted by cancer)?
I've always been interested in human behavior as well as concerned with the greater social good. When considering a career in Social Work, the range of professional pursuits provided by a Social Work degree, from direct practice to policy level work intrigued me very much.
What is the best part of your job as a social worker in the young adult oncology space?
The most rewarding aspect of my job is having the opportunity to interact and support patients and families navigating cancer treatment. The strength and resilience exuded by patients/families during critical and often traumatic points in their lives is life-affirming to me.
What piece of advice would you give anyone interested in become a social worker?
For those contemplating becoming a social worker, it is important to consider an openness to change and to the possibility of new experiences. A Social Work degree can take you many places!