Professional Women Triathletes to Give Back at Iron Girl Columbia Triathlon
COLUMBIA, MD – June 16, 2016 –
The world's first "female IRONMAN" won the title by default as she was the only woman in the race.
That was 1979 and now there are more than 239,000 women participating in the sport of triathlon.
The IRONMAN brand has been an inclusive ambassador of the sport since its beginning and has helped to propel the number of women participating in the sport through it's Iron Girl brand.
UCF Races, the organizer of the Iron Girl Columbia Triathlon presented by ClearShark, is making plans to celebrate women in the sport even more at the 2016 event on August 7
th
.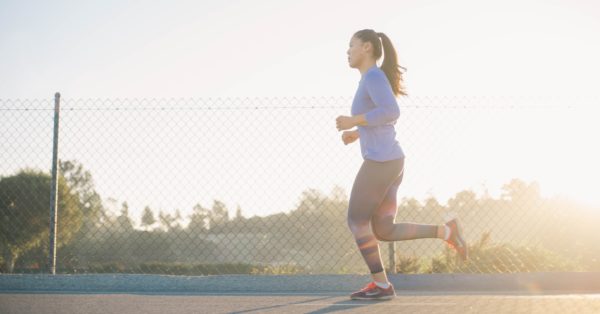 In its 11
th
annual year, the Iron Girl Columbia Triathlon presented by ClearShark, one of the largest women's sprint triathlon events in the country, is inviting professionals to be a part of the race, but not actually race.
There are no prize purses or elite waves here, just four women with a strong desire to give back to their hometown and women in the sport.
"One goal of integrating professional and elite women triathletes into the Iron Girl Columbia Triathlon weekend is to enhance the participant experience by adding events, training opportunities and advice from experts. But our biggest goal is to further the prominence of women in the sport and all of these women are the type of women we want to expose our participants to, both on and off the course" – Erica Johnson, UCF Races Co-Race Director.
The four women committed to participating in the weekend's events include; 20-time Ironman Finisher, Alyssa Godesky; recent pro-card holder and medical student, Emily Sherrard; local elite triathlete, Howard County School Teacher and former Iron Girl Columbia Champion, Suzy Serpico and former USA Triathlon Athlete of the Year and Columbia Triathlon course record holder, Bec Wassner, who also has close ties with the Ulman Cancer Fund for Young Adults, the beneficiary of this event.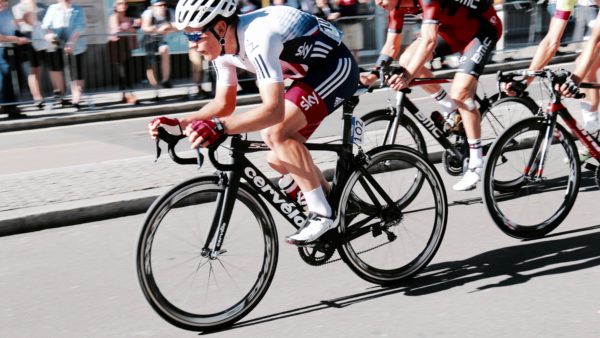 Professional triathlete, coach and 20-time Ironman Finisher, Alyssa Godesky, says:
"This initiative struck a chord with me immediately. I'm passionate about propelling women already in the sport and inspiring others to get involved. This hits close to home for me."
Along with Alyssa, participants will have the chance to meet and interact with Emily Sherrard who is recent medical school graduate, deferring her residency to pursue her dream of professionally competing in triathlons, Bec Wassner who is recently a mother of two and is now balancing a family with training and Suzy Serpico who is a full-time teacher and running her own training business while not sacrificing her own training.
These testimonials of passion, perseverance and balance are all stories that women need and want to hear, and now they'll get to right here at a local event.
A highlight event of the weekend will be a shakeout run with Bec Wassner in Centennial Park on Saturday, August 6.
Other events include a panel discussion and an opportunity for autographs and one-on-one tips.
In addition, all four women will be present on race day, August 7, 2016, not racing, but cheering on the more than 1500 women participating in the day's sprint triathlon.
To learn more about all of the weekend's events or register, visit
www.ulmanfoundation.org/irongirl
. Registration for the Iron Girl Columbia Triathlon presented by ClearShark will be open through July 22, 2016.

About the Ulman Cancer Fund for Young Adults & UCF Races
The Ulman Cancer Fund for Young Adults (
ulmanfoundation.org
) is a non-profit, 501(c)(3) organization that changes lives by creating a community of support for young adults and their loved ones impacted by cancer. Founded in 1997, the Ulman Cancer Fund for Young Adults works at both the local and national level to ensure that all young adults impacted by cancer have a voice and the necessary resources to thrive.
UCF Races was established in 2010 to further the mission of the Ulman Cancer Fund for Young Adults. UCF Races produces first class endurance events that enrich the community, celebrate the achievements of every participant and ultimately spread awareness of the young adult cancer fight.
RELATED POSTS
Jen Anotelli
Ulman House: A Magnificent Lighthouse By Julia, Ulman House Resident The first time you hear those three spectacularly awful words, a thousand questions pop into your mind. The doctor says, "You have cancer," and suddenly the way forward