Ulman House Ribbon Cutting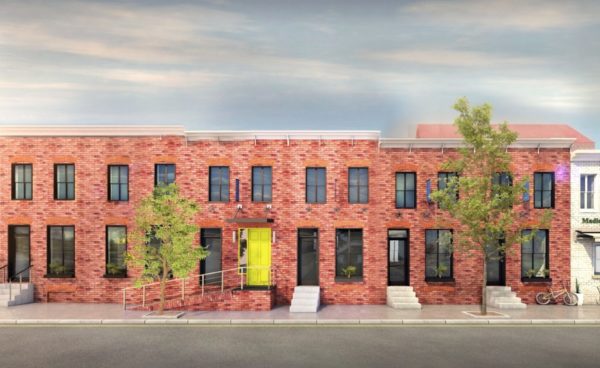 Four years ago we shared an audacious vision of building a place where young adults could feel at ease and be free from the burden of hotel costs during cancer treatment. We launched our first Capital Campaign to build Ulman House and support the future of Ulman Foundation.
Today, we saw that vision become reality – and in an even more astounding way than we had imagined.
We celebrated with local officials and listened to the incredible stories of residents, Emmy & Maria.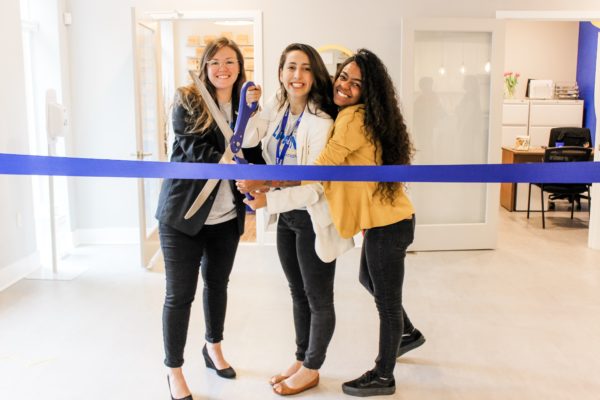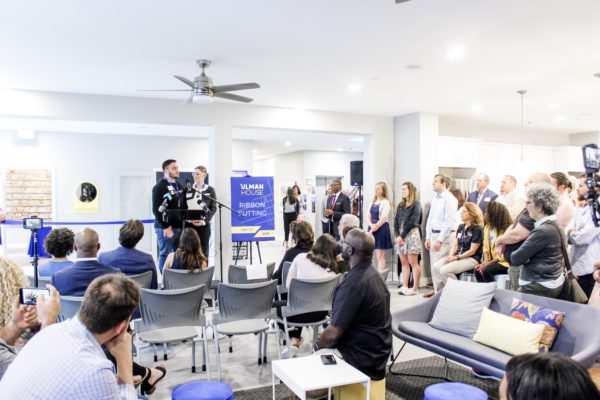 Emmy shared this morning, "Not only did we find a place to stay, but the love, support and friendship that we found at Ulman House will be remembered forever."
This home has already impacted the lives of 42 individuals since we opened our doors in January, and we expect to serve 200 families this year.
Ulman House is a 12,000 square foot facility that has 8 family suites and is estimated to serve 200 patients each year.
The home also features many communal spaces for the residents including a large kitchen, living room, fitness center, music room, and rooftop deck to allow natural connections between residents.
The home is a unique renovation project consolidating and redeveloping six historic row homes into a state-of-the-art facility that has received a Silver LEED certification.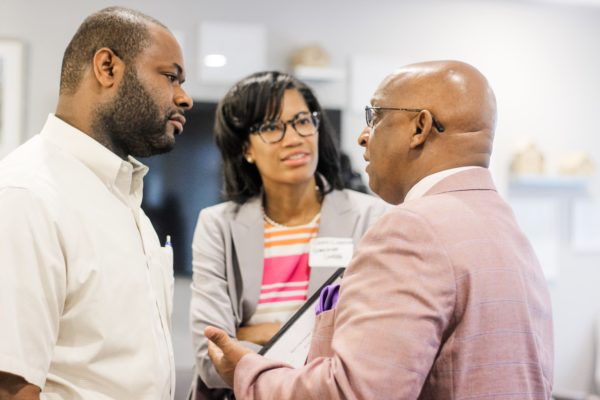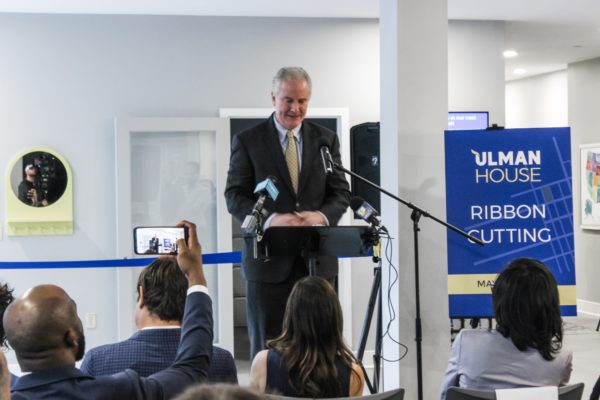 Maria, another Ulman House Resident shared, "Ulman House has been one of the best things that has happened to me and my family. I began treatments at the outpatient center, and I could come here at the end of the day and not have to drive all the way home for three and half hours." She continued,
"One of the greatest things about Ulman House is the family dinners, the wonderful volunteers that come, it just makes the end of a chemotherapy day that much more relaxing, and you kind of forget about where you are at in life for a little bit."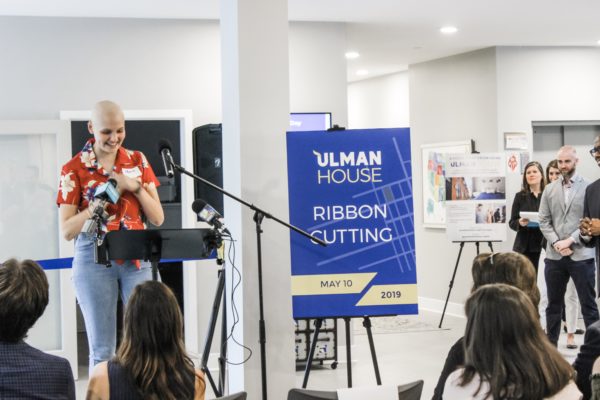 Now that Ulman House is officially open, we need to officially close our capital campaign! We have raised $3,934,567 thanks to the incredible support of our community.
Ulman House is free for guests, and will stay that way with your continued support.
Together, we'll reach our audacious $4 million goal and keep building toward a world in which no young adult fights cancer alone.
You can watch the entire Ribbon Cutting ceremony on Charm TV.
RELATED POSTS
Jen Anotelli
Ulman House: A Magnificent Lighthouse By Julia, Ulman House Resident The first time you hear those three spectacularly awful words, a thousand questions pop into your mind. The doctor says, "You have cancer," and suddenly the way forward