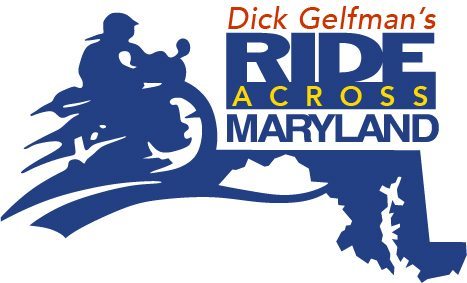 Two Maryland Charities Join Forces To Grow Cancer Support Resources!

The Ulman Cancer Fund for Young Adults, Inc., and the Ride Across Maryland Foundation, Inc., are joining forces to better serve the cancer community. Both organizations have long recognized the importance of providing direct support to patients and families affected by the disease and believe that coming together will serve even more people in need.
The Ulman Cancer Fund began in 1997, shortly after Doug Ulman, a then 19-year old student and athlete at Brown University, was diagnosed with cancer, not once, but three times. Readjusting to college after such life-altering events proved challenging, and few resources existed at the time to address the unique needs of young adults affected by cancer. Recognizing this void of support, Doug and his family created the Ulman Cancer Fund for Young Adults, which works at both the community level and with national partners to raise awareness of young adult cancer and to equip those affected with both an empowering voice and essential resources. Believing that every young adult diagnosed with cancer deserves hope and support, the Ulman Cancer Fund strives to improve lives through collaboration, perseverance, integrity and compassion.
The Ride Across Maryland Foundation began in 2000, by Dick Gelfman and his family. Dick was a well-known attorney and reporter for WJZ-TV in Baltimore. He was an avid motorcyclist and thankful for having a healthy family. He brought together a group of friends to organize an annual motorcycle ride that would raise money for the fight against breast cancer. The first ride was in 2001, and since that time, the Foundation has awarded over $2.5 million to various organizations that assist patients and their families dealing with breast cancer.
2015 will mark Ride Across Maryland's 15th Anniversary, and according to Gelfman, "This is the perfect time to join forces with an organization like the Ulman Cancer Fund that has a proven track record of making a direct impact in the lives of people affected by cancer." As the Ride transitions into an event that will support the mission of the Ulman Cancer Fund for Young Adults, the Ulman Cancer Fund will create a new scholarship that will be awarded to a young adult breast cancer survivor or young adult impacted by the breast cancer diagnosis of a parent or sibling. It will be called The Ride Across Maryland Scholarship.
About the acquisition, Brock Yetso, CEO of the Ulman Cancer Fund for Young Adults, commented, "We are thrilled to add The Ride Across Maryland to the Ulman Cancer Fund's already robust platform of awareness, support and fundraising events. On a personal note, I have known the Gelfmans since I was a young child, and both of our families' lives have unfortunately been impacted in a significant way by this terrible disease. We are honored that Dick and the Ride Across Maryland Board are entrusting us to sustain and grow the Ride Across Maryland, and I am confident that we will be able to help more people affected by cancer as a result."
As an event of the Ulman Cancer Fund for Young Adults, funds raised through the Ride Across Maryland will make a direct impact on the lives of young adults impacted by cancer, including young adults fighting breast cancer. The organization will continue to be known as the Ulman Cancer Fund for Young Adults, with offices in Columbia and Baltimore.
To register for this year's event, which will take place May 30-31, please visit www.rideacrossmaryland.org.
About The Ulman Cancer Fund for Young Adults:
The Ulman Cancer Fund for Young Adults, founded in 1997, is the national leader in providing specialized support for young adults affected by cancer. With nearly 70,000 young adults diagnosed every year, UCF helps young people fight the disease and navigate treatment by providing access to information and other specialized programs. UCF Patient Navigation can be accessed remotely or through onsite Patient Navigators at a growing number of hospitals in the Mid-Atlantic region. UCF changes lives by creating a community of support for young adults, and their loved ones, as they fight cancer and embrace survivorship. For more information, please visit, http://www.ulmancancerfund.org.
Media Contact Information:
Shara Boonshaft UCF Director, Development & Stewardship 
(410) 964-0202 x 112, shara@ulmanfoundation.org