STATEMENT BY ULMAN CANCER FUND CEO BROCK YETSO ON THE LOSS OF 4K FOR CANCER RIDER JAMIE ROBERTS

"It is with the deepest sadness that the Ulman Cancer Fund faces the loss of Jamie Roberts.

This passionate young woman, so precious to her family and loved ones, lost her life in a tragic accident today as she rode across America to raise funds and awareness for young adults fighting cancer.

Jamie's selflessness, her commitment to serving others and her deep devotion to her friends, family and fellow riders was apparent to everyone who knew her.

All of us at the Ulman Cancer Fund extend our deepest condolences to Jamie's family, whose grief must be boundless at this time.

We, and all of our 4K for Cancer riders, will carry Jamie's memory with us in our hearts as we continue serving the mission that Jamie cared so deeply about."
Jamie died this afternoon from injuries sustained when she was struck by a vehicle while changing a bicycle tire in Scott County outside of Lexington, KY. Another rider sustained non-life threatening injuries in the incident.
While the Roberts family has expressed their hope that 4K for Cancer riders will be able to continue their journeys, the Ulman Cancer Fund plans to provide immediate assistance to any rider who desires to return home.
All of the riders are suspending their ride for the next 48 hours to honor the loss of their teammate, and a member of the Ulman Cancer Fund's staff is joining each of the teams to provide support.
We ask that any inquiries be directed to Brock Yetso at (410) 964-0202 *101 and request privacy for Jamie's family at this time as they come to terms with this tragedy.
The Roberts family wishes for any donations to be made to The Ulman Cancer Fund in honor of Jamie Roberts and the 4K for Cancer Portland Team. Donations can be made at http://4kforcancer.org/profiles/jamie-roberts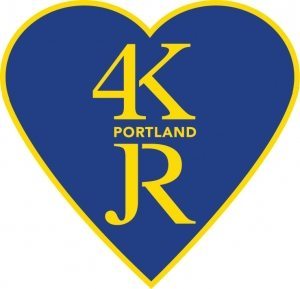 RELATED POSTS
Jen Anotelli
Ulman House: A Magnificent Lighthouse By Julia, Ulman House Resident The first time you hear those three spectacularly awful words, a thousand questions pop into your mind. The doctor says, "You have cancer," and suddenly the way forward