To the Brave, Strong, Big Hearted and Crazy,
My name is Steve.
I am not a young adult by any means, other than my maturity level, but I have been affected by cancer.
I am a firefighter in Orlando, FL, father of two of the most amazing and beautiful children ever created, Camden and Kendall, (yes I know we all feel that way, but you will just have to trust me on this one) and avid cancer hater.
On February 28, 2008 my wife and I had our first child.
Life was perfect. I had the All-American job, a yellow lab, nice little starter home and even drove a jeep Wrangler to complete the package.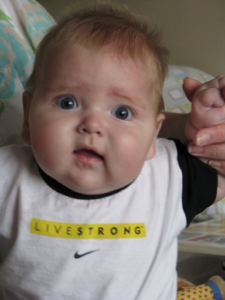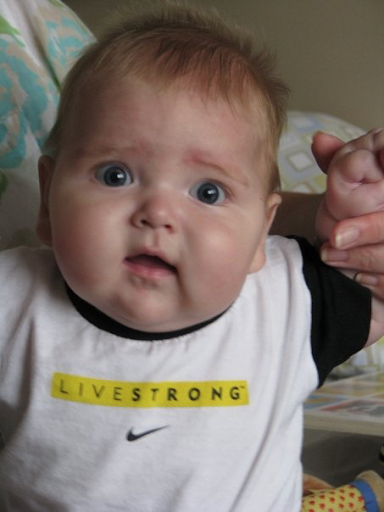 Camden Rush Kibler was born a healthy little boy.
He did everything other healthy babies did. Pooped, peed, cried, slept and I swear he gave me a wink and smile every time he breast fed as if to rub it in my face.
At three months of age we noticed that his eyes were changing from blue to brown. 
This was expected since his mommy has brown eyes.
Unfortunately, the brown was an opaque color and started to occlude his pupil and we knew something was wrong.
A trip to the pediatrician ended up with us traveling to Miami every two weeks for biopsies on his eyes. We were assured the masses in his eyes were benign and he was started on a steroid treatment.
On July 4th weekend, roughly four months of age, Camden spiked a fever that would not go down.
We headed to the ER, but little did we know that would be his final residence. He was admitted that night.
The next morning our first official nurse, Nurse Sarah, walked into the room and introduced herself and began telling us what to expect.
Soon the doctors did their rounds and testing began. Two days later Camden was diagnosed with AML, Acute Myeloid Leukemia. A rare form of cancer (1 in 400,000 rare) with a high cure rate in adults and lower for children.
The next five weeks consisted of spinal taps, MRI's, CBCs, blood transfusions, that dreaded chemo and a strong resilient little baby. 
Despite all the poking, prodding, meds and test Camden smiled and acted as normal as a baby could given the situation.
The medical staff actually dubbed him "Man Baby" because he didn't bat an eye and handled everything so well.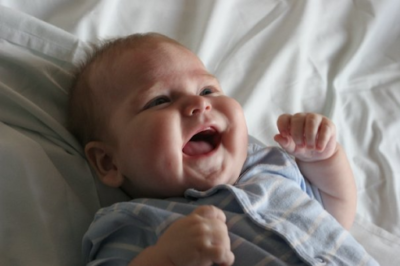 This wasn't more evident when we decided to start a blog so our family and friends could stay in the loop.
I am a big music guy so I felt our site should have a soundtrack. I always had the nightshift with Camden at the hospital. 
One night I was surfing the internet for the perfect song and came across The Beatles "Let It Be."
It was inspired by a dream Paul McCartney had during a stressful time in his life. His mother, Mary, came to him in a dream and told him that he can't worry about everything all at once. Let it be.
In the morning I played it for my wife and she began to cry and then I began to cry and with the song playing and us crying Camden started giggling at the little butterfly mobile he was playing with.
This little boy had no worries in the world and was just fighting as hard as he could with a smile and positive outlook.
In early August, entering our fifth week in the hospital, Camden was moved to ICU for closer monitoring. 
His cancer was very aggressive and his chemo was as well. His second night in ICU his vitals started trending downward and the staff woke us up around 2 am. 
The staff stayed busy for hours. At one point one of them turned to us standing against the wall in the back of the room and asked us if we needed anything. I told them we just wanted to hold our son.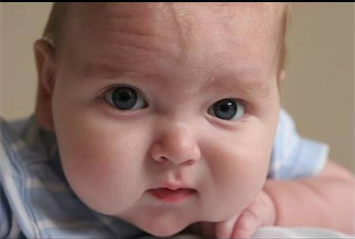 It took them a little while, but they untangled all his wires, moved his crib out and put two recliners in the center of the room.
My wife and I took turns holding him throughout the night. At one point during the night, while holding him, I fell asleep. 
This has been a defining moment in my life. See as a firefighter I have had many nights where I never even made my bed because of my job to serve the public.
Now in this moment, knowing my son wasn't going to be with us too much longer, I fell asleep.
At times I struggle with this.  Other times I embrace it and use it as motivation.
At 7 am on Aug 5th, the morning shift came in and we asked them to let us know if Camden was viable.
If he had no chance of being a happy healthy boy and was only being kept alive by meds and machines we wanted him to go peacefully and not be kept around for our selfish reasons. 
It takes three doctors to sign off to take someone off life support in the state of Florida. Around 8 am a small little Irish doctor came in and said that it was our choice when we wanted to begin the process.
I stood up and put "Let it Be" on repeat, we held Camden, showered him with I love yous and good byes until the little Irish doctor came back in, put her hand on my knee and said "He has gone to a better place."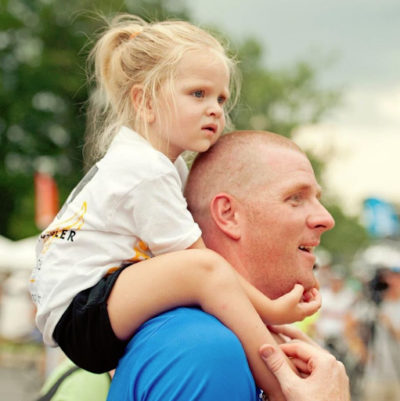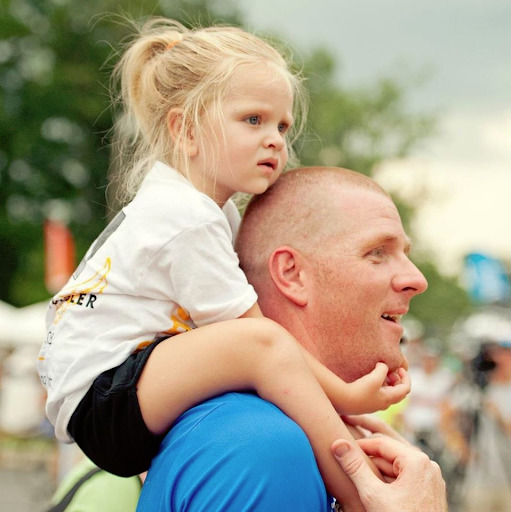 Camden passed away from cancer after only spending 160 days with us. It has been almost eight years, I have told this story a thousand times and as I type this I am crying.
As any parents do, we cried and loved him and missed him. One day months after he passed away we made the decision to use his story for inspiration and motivation. 
He was not here long, but he certainly showed us that no matter how bad it gets
anything,
including fighting for your life, can be handled with a sense of positivity and strength.  We began getting involved in local charity events. Then started to organize some of our own locally.
Now, years later, Camden continues to make an impact. 
I ride in 24 Hours of Booty (an Ulman Cancer Fund partnered event).  I ride 160 miles. One for every day Camden was alive (nothing compared to the commitment you have made.) 
I am blessed to be able to share his story in cities from Seattle, San Fran, Charlotte, Indy, Columbia and others. I have had an opportunity to be involved with events nationally and internationally traveling as far as New Zealand and Japan to share his story.
A few loose ends to tie up so I don't leave you hanging. Not everything works out like a Hollywood ending.
My wife and I didn't make it, but we are good friends to this day. More importantly we DID have Kendall Rush Kibler after Camden passed away.
Remember Nurse Sarah? The time between Camden's passing and Kendall's birth she switched to L and D and actually delivered Kendall. 
The same woman that took care of Camden the last five weeks of his life literally handed us happiness and hope back into our lives when she handed Kendall to me.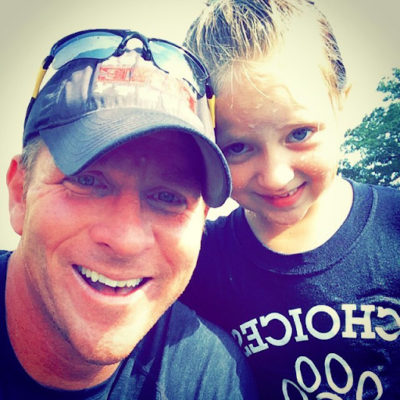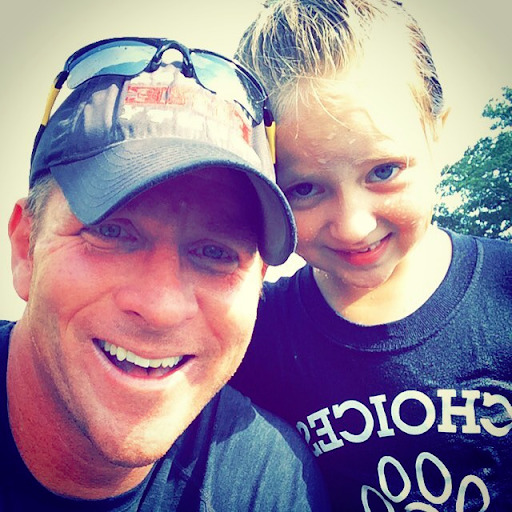 Oh, remember that night I fell asleep holding Camden and use it as motivation? During 24 HOB no one on Team Camden is allowed to sleep.
We show up on Friday morning around 11 am and do not go to sleep until Saturday night around 10 pm.
It is a sacrifice everyone on the team makes one weekend a year to honor Camden and give a big middle finger to that recliner that made me doze off.  
Camden's passing has made me a better person, a better man and better father.
Kendall is my everything. She is six now and often asks if I love her as much as Camden because she doesn't fully understand how I express my love for them is different.
I simply tell her, "Kendall, I miss Camden more because I don't get to see him, but I love you more because I have had six years of memories and life with you compared to five months with Camden." 
With that said, it would be really cool if you could send some words to Kendall to let her know that her big brother and her BOTH inspire and motivate us all to be better people.
Thank you for your commitment and Good Luck,
Camden's Daddy,
Steve
RELATED POSTS
Jen Anotelli
Ulman House: A Magnificent Lighthouse By Julia, Ulman House Resident The first time you hear those three spectacularly awful words, a thousand questions pop into your mind. The doctor says, "You have cancer," and suddenly the way forward