Tazed, dazed, and amazed — A Journey to Key West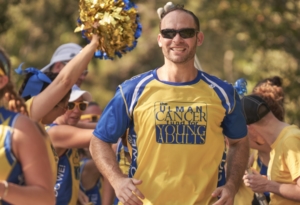 by Richard Markowitz
"I'm in."
I didn't even respond with an ounce of hesitation when I discussed it with my neighbor and dear friend, Averil, a year ago.
She talked about the
Point to Point
experience and of course, I never considered how it would change my life by meeting and entering into the lives of 32 complete strangers.
But it did.
The day before the send-off dinner
I was nervous and struggled to find connections and commonalities with all these new strangers.
We all like to run, so that's something we have in common, right? How will I relate to these people?
I am starting to panic as I reach for my fifth beer. 
Part of me wants to latch on to my wife who is my social security blanket.
But I know she will not be with me for the upcoming week where I will be listening to stories from cancer survivors and those who have lost their security blankets.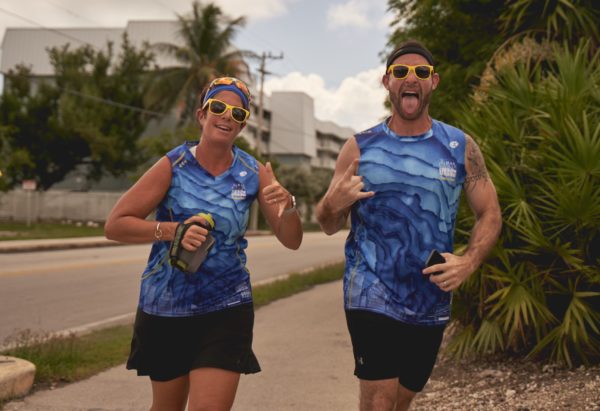 For those who know me, I am a bit immature at times but compassionate nonetheless. 
I did whatever means necessary to raise the money to be a part of this trip whether it was to taze myself or get shocked by an electric dog collar. Yes, that actually happened!
And somehow, I raised the money. Humor has always been my defense mechanism and comic relief was how I dealt with tough emotional situations.
Point to Point forced me out of that comfort zone and the biggest thing that this experience has taught me is how to just sit back, shut up and listen. Actually listen.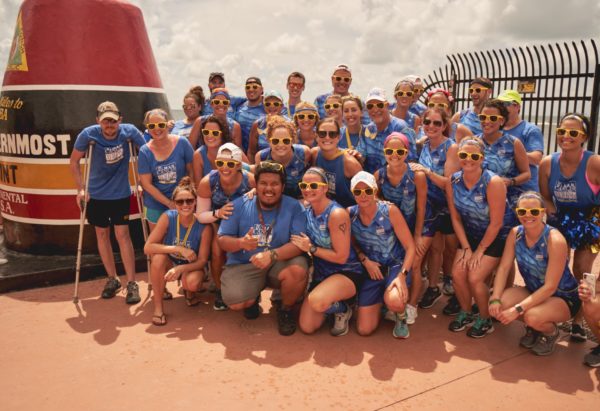 The Journey
I witnessed both ends of the spectrum.
While cancer gave people an appreciation for life, I met a breast cancer survivor in Charleston, SC, who was just plain angry and resentful of cancer.
And you know what? It makes perfect sense.
I don't think it really hit me until I witnessed my first experience watching a cancer survivor, Felicia, ring that bell to symbolize the end of her chemotherapy treatment.
Not only did I break down like a 5-year-old who just had their favorite toy taken from them, but it also made me realize how much hope and inspiration there truly is in this world.
That feeling we all had in that one brief moment will live with me forever.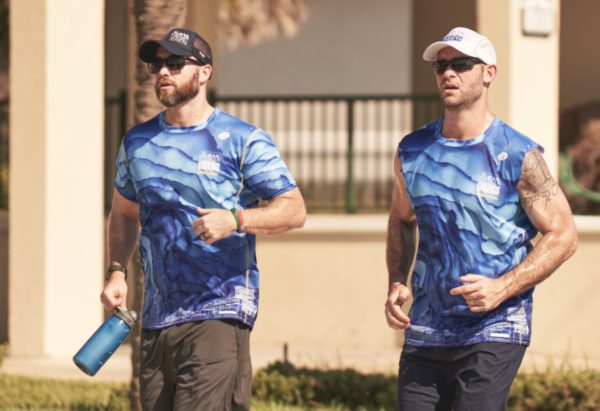 Our stories were shared, our bonds grew and in one brief week, I had a family that I never knew was out there.
The running was a way for us to deal with our own battles, be it cancer, family disconnect, or just mental exhaustion.
But we were all each other's strength. I met real heroes on this trip, in my eyes at least.
I never knew such a level of love, positivity, and inspiration that could come from the P2P experience.
My good friend and survivor of brain cancer, Adan, has said countless times in our dedication circle, "This experience is so much bigger than cancer."
Nothing could have been closer to the truth.
RELATED POSTS
Jen Anotelli
Ulman House: A Magnificent Lighthouse By Julia, Ulman House Resident The first time you hear those three spectacularly awful words, a thousand questions pop into your mind. The doctor says, "You have cancer," and suddenly the way forward