The Ulman House – It's all in the details
It's been an exciting time here at the Ulman Cancer Fund since construction began on the Ulman House!
In September, we began the process of deconstruction on the existing row homes in our six-unit stretch of E Madison Street in East Baltimore.
For the deconstruction, we worked with Baltimore based company, Details, whose workforce is made up of local people facing barriers to employment.
One man we worked with grew up just blocks from the Ulman House!
Besides the social impact of Details work, their environmental impact is important too.
They were able to recover brick and wood from the deconstruction process that will go back into our rebuild of the property and into future construction projects around Baltimore.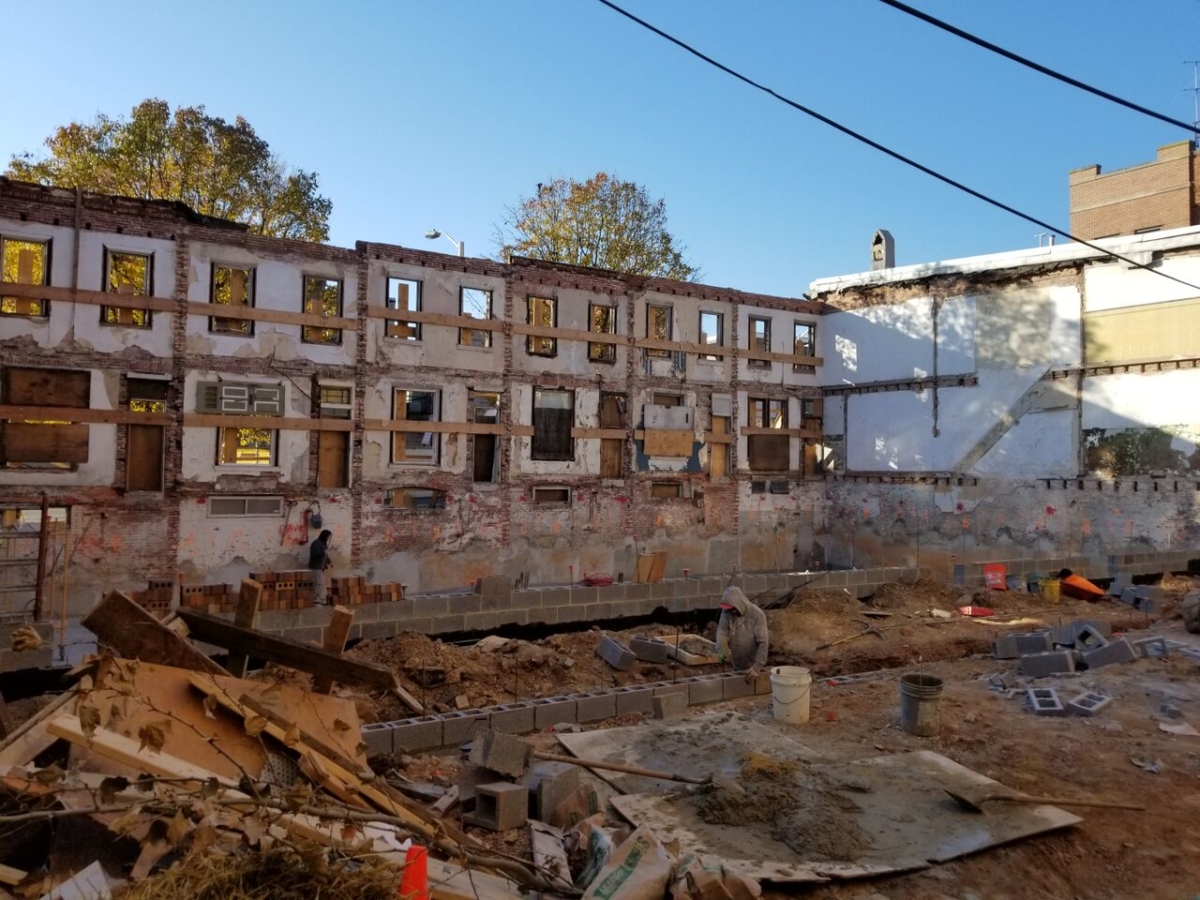 This deconstruction of the property and recycling of materials helps us towards our goal of becoming LEED (Leadership in Energy and Environmental Design) certified.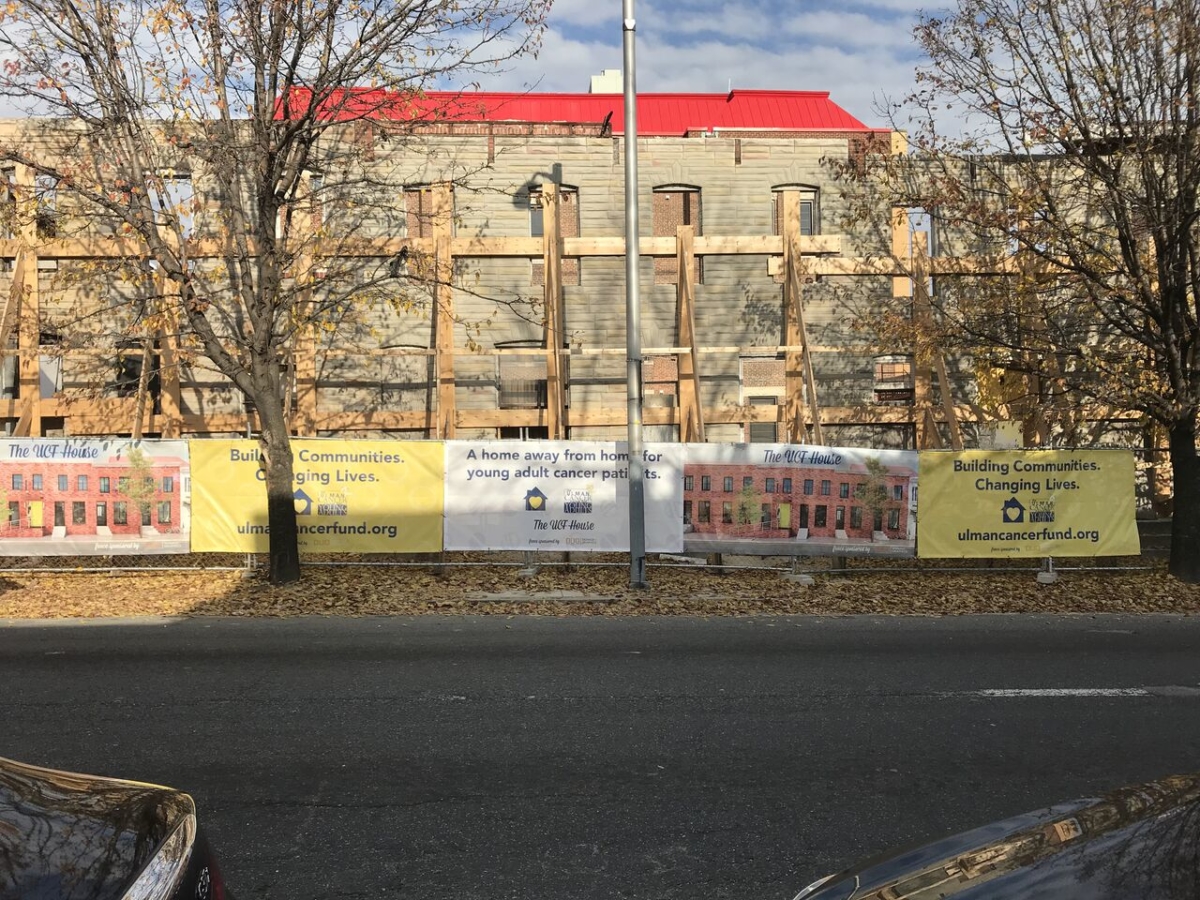 LEED is a green building rating system which provides a framework to create healthy, highly efficient, sustainable buildings. We believe this is important not only for the health of our patients and caregivers but for the health of the environment as well.
One of the most exciting parts of this deconstruction process was that we were able to save the more than one-hundred-year-old facade.
Keeping the original brick front was important to us to be able to continue the timeline of the story of Baltimore.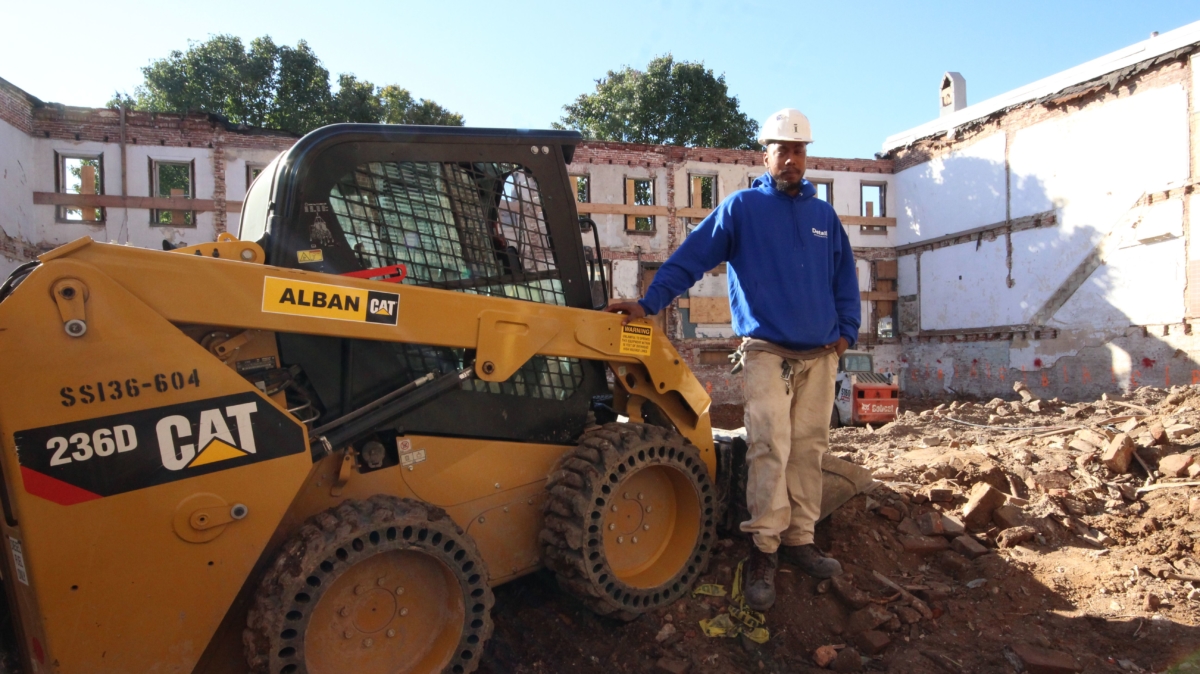 The red brick row home is an important architectural staple in Baltimore and we're happy to showcase it on E Madison Street.
The bracing of the facade has allowed the dig out of the lower level to begin. Stay tuned for more updates!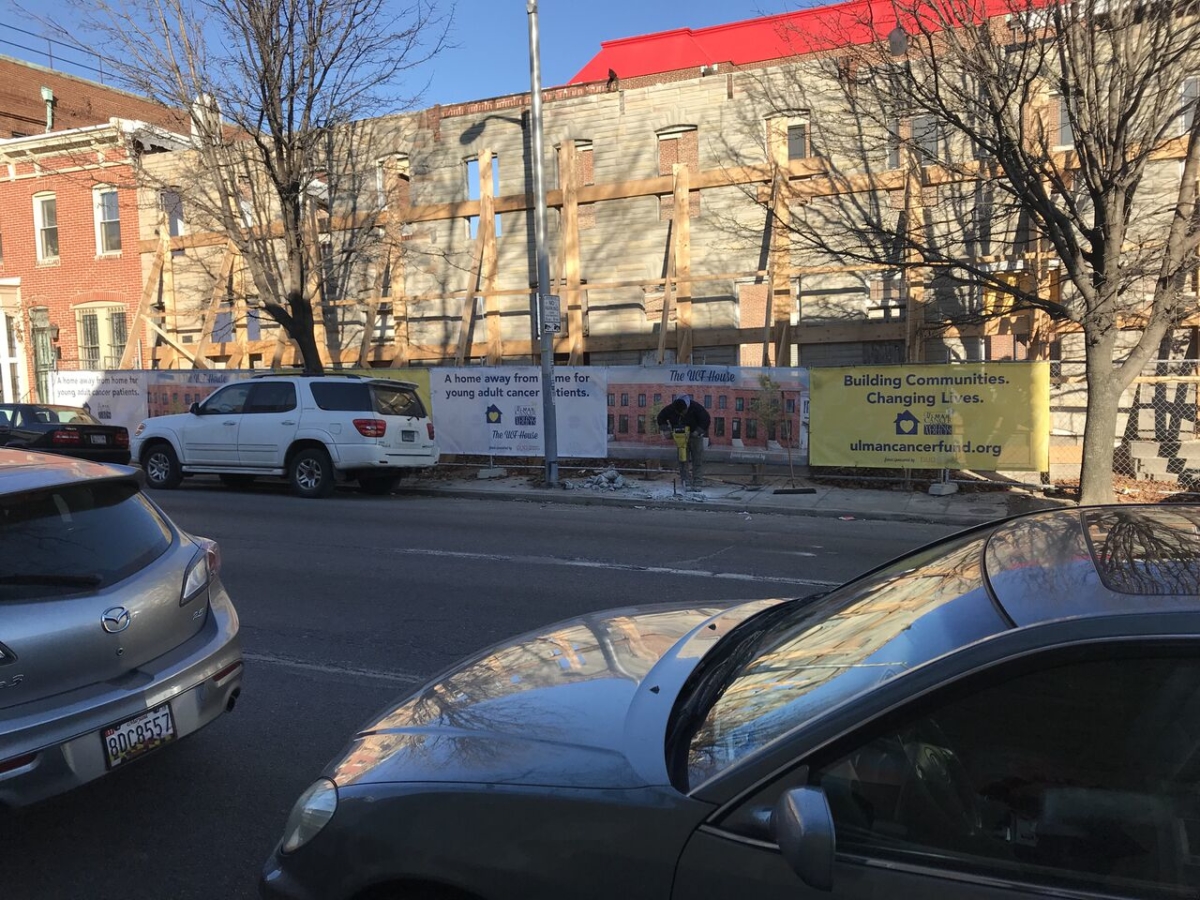 RELATED POSTS
Sasha Nader
Ulman House Ribbon Cutting Four years ago we shared an audacious vision of building a place where young adults could feel at ease and be free from the burden of hotel costs during cancer treatment. We launched our first