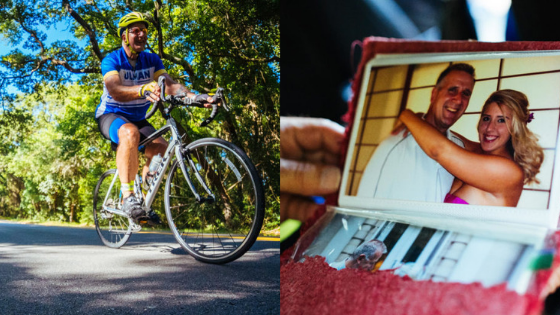 I had an epiphany in my early teens.
In my heart, I knew that I wanted to be a Parent, a Father and a Dad.
Part of this reasoning was to break some cycles of abuse relating to "fear-based parenting" that I was subjected to.
Fast forward to my late twenties when I re-met a wonderful woman, Kathy.
We were classmates at a neighborhood Catholic elementary school so we shared a similar background, but above our Catholic upbringing, we also shared many life's philosophies.
A few years into our marriage, we felt secure enough to share our love by having children.
We were blessed with two wonderful, kind, intelligent, and beautiful daughters. We named our girls Faith Noel and Grace Gabrielle.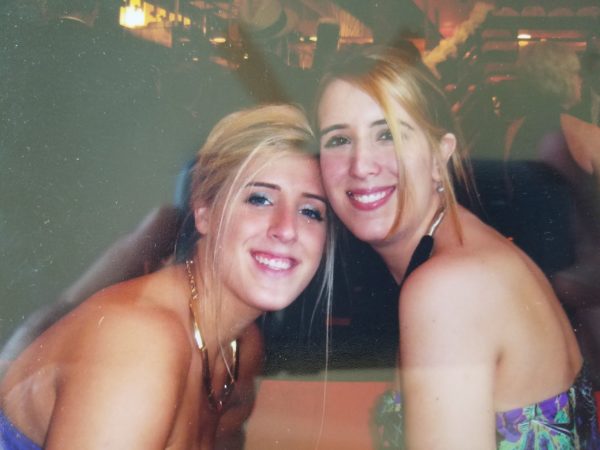 As a Father and Dad, I can look you in the eyes and assure you I spent quality time with both girls—from early childhood, homework, bedtime, social activities, academics, family time, silly dad times and vacations.
We enjoyed a positive, loving environment.
Life was progressing swimmingly—Faith graduated from Washington College and received her Master's from the University of Maryland.
Grace, after multiple semesters at the local community college, decided to return to school full time at Notre Dame of Maryland.
We raised our girls to be confident in their decision-making, which would benefit their growth into adulthood.
Both girls possessed a positive work ethic.
Grace was carrying a full course load at Notre Dame, majoring in Chemistry while working two part time jobs as well as maintaining her social relationships.
She was on the verge of completing her Bachelor's Degree and she planned to continue with focus on the Radiological Sciences Program.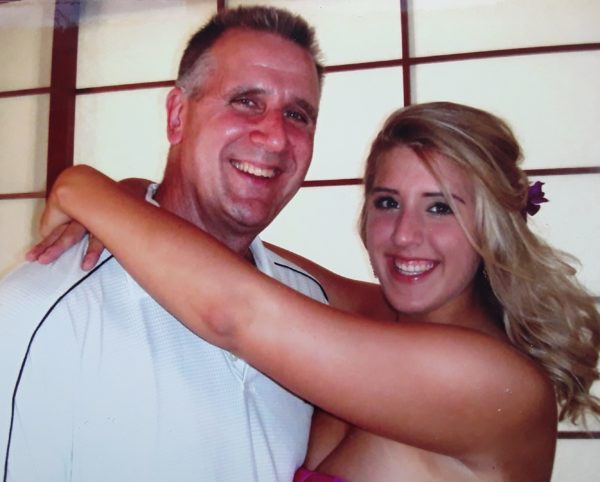 Then everything changed…

everything

. Life as we knew it, life we enjoyed—changed.
It felt as though the bottom fell out of life. Things that were pleasurable, joyful—suddenly were not.
Grace, who never complained, shared that she was "not feeling quite right" and was concerned about a "sore" on her tongue that would not heal.
Grace received her cancer diagnosis October 2014—Squamous Cell Carcinoma Stage III, globally relative to Head & Neck Cancer.
The surgeries (removal of the tumor and reconstruction of her tongue), the recovery, the subsequent radiation & chemo, the recovery… Grace endured all of it and yet she
never
complained.
Her surgeries altered her physical appearance but not her spirit and drive to get to a level of "new normal."
She had to re-learn how to swallow and recoordinate articulation for speech and language clarity, but she never lost her voice.
She was driven to return to her social and academic personality.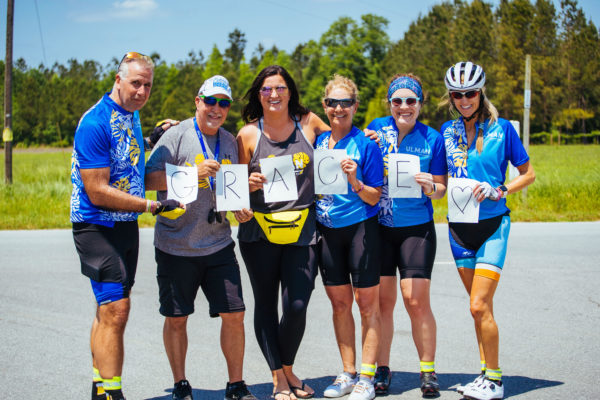 Five to six months post surgeries and procedures, Grace announced she was feeling 'pretty good' and made plans to return to Notre Dame.
She hoped, "Maybe now people will ask about my classes and not my cancer."
Unfortunately, Gracie's first scan indicated her cancer had metastasized to her lungs…the terminology presented to her was "inoperable, non treatable."
"I know what my destiny is, I wish everyone was on the same level of acceptance as I am," she said.
Grace ran out of time November 2015, a mere thirteen months post her initial diagnosis.
We miss her dearly.
I think about Grace every day, every night…right about here I long to say something profound and deep…
"The reality is that you will grieve forever. You will not 'get over' the loss of a loved one; you will learn to live with it. You will heal and you will rebuild yourself around the loss you have suffered. You will be whole again but you will Never be the same. Nor should you be the same nor would you want to." – Elisabeth Kubler-Ross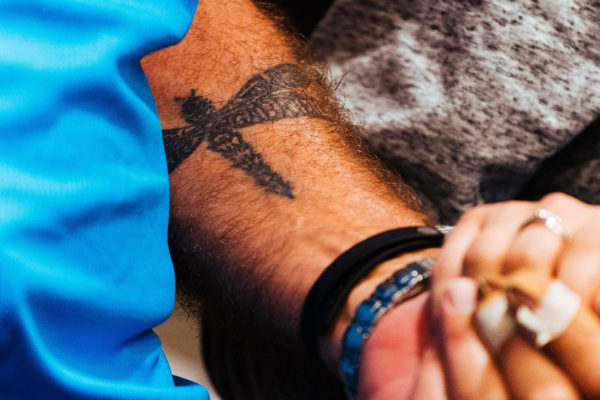 Grace was such a wonderful personality and a major player in our family.
She was quick-witted, kind, compassionate, affectionate, intelligent, and beautiful.
She was a lover of small children and animals, our fashion consultant, a friend to many, a risk taker (she convinced us all to go sky-diving), and overall a lover of life.
Because Faith was away at college, I had additional time to spend with Grace.
She was such a pleasure to be with, as she possessed such a significant aura. We went to the gym together, attended concerts, shared music and she "turned" me onto Hot Yoga.
I have a wealth of fond memories with her and for that I'm grateful.
Maybe, in retrospect, because we knew Gracie's time was running short, we as a family had opportunities to talk freely, to reminisce, to laugh, to cry, to laugh… Maybe it was a blessing.
We made plans for a family vacation and Grace had her personal plans.
One evening, while Grace was spending time with me and Kathy, she shared, "You know I'm dying so you should consider, because you two are in good health, that you should sell this house, retire and enjoy your life together."
Grace was so selfless—always thinking of others beyond herself.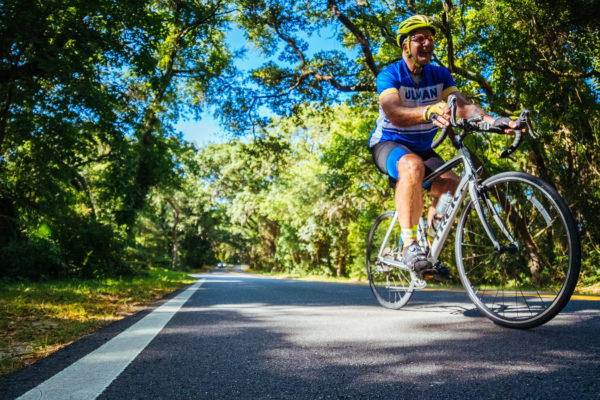 Grief—I realize now that grief is very personal. For me, it was analogous to "wearing a cloak of cinder blocks."
Everything was a struggle. It takes a lot of physical, emotional and spiritual work to achieve that level of acceptance.
For me personally, I had multiple months of grief counseling.
My grief counselor was a young man with a wise soul. He encouraged me to carry "artifacts" that belonged to Grace.
To this day, I don't leave my house without Gracie's driver's license, Notre Dame I.D., and her Mercy High School ring around my neck.
Significant meaningful dates, holidays, days worth celebrating, are always an emotional trigger.
While they can be 'bittersweet,' it does not minimize the positive impact I've imparted to my girls.
Faith, Kathy and I agreed to create a Scholarship in Grace's name. The Grace Erline Memorial Scholarship (GEMS) assists young women with their pursuit of continued education.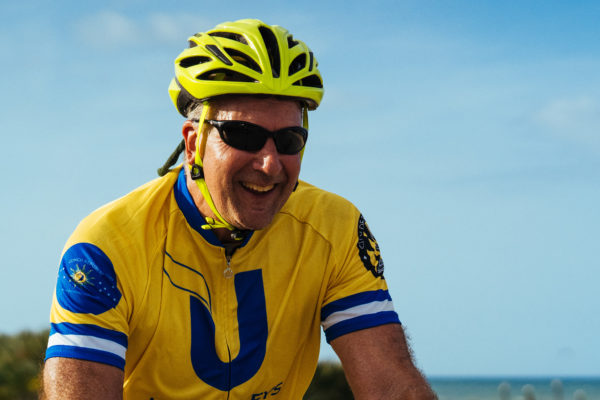 Additionally, I am thankful and grateful for my acceptance and participation in the Ulman Foundation's Key to Keys 2018 & 2019 rides to Key West.
Key West was Gracie's last road trip and vacation.
On the 2019 trip, the Ulman Foundation was receptive to carrying Gracie's ashes with us. Faith, Kath and I agreed because Grace did not live a confined life.
We felt that it was appropriate to let her go at her last vacation spot. She loved the beach and she loved the ocean.
"A Father is neither an anchor to hold us back nor a sail to take us there, but a guiding light whose love shows us the way" – Unknown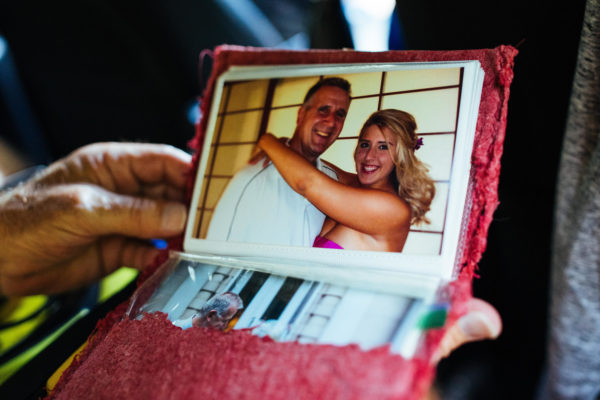 I love being a Father. I love being a Dad!
If you're a new or young Dad reading this, make sure you spend quality significant time with your children. They will never forget that you did.
Being a father has made me a better man, a better person, and for that I'm eternally grateful.
Happy Father's Day to all the Fathers!
If anyone would like to reach out to Rick, you may reach him at

rick.n.erline@gmail.com

.
RELATED POSTS
Jen Anotelli
Ulman House: A Magnificent Lighthouse By Julia, Ulman House Resident The first time you hear those three spectacularly awful words, a thousand questions pop into your mind. The doctor says, "You have cancer," and suddenly the way forward