The month of April marks the beginning of spring.  For so many of us, this time of the year represents transformation.  As we transition from winter's cold and darkness to summer's warmth and light, spring gives us a chance to reflect, renew, and celebrate.  For these reasons and many more – the beginning of baseball, hockey playoffs, spring break, family BBQ's, late nights playing ball in the yard with my kids – April also represents an important milestone in my life and the life of the Ulman Cancer Fund.  
Seventeen years ago this month, I was fortunate to be hired as the first full-time Executive Director of this incredible organization.  At the time, we had very little to show in regards to programs and impact, but we were a community strong and united, ready to drive change.  They still tell me to this day there were other candidates vying for the job and I was selected from the crowd, but I'm fairly certain I was the only one who applied.  At any rate, I landed the job and got to work.
I was young, naïve, and clueless but I had one of the most powerful assets you can have when you start something new – a burning desire to succeed; a story to tell; and a commitment to helping others who have experienced the pain I endured – losing a mom to cancer.  This April is particularly unique because it also marks the 20th year anniversary for the Ulman Cancer Fund.  As I reflect on the transformation and development of both Ulman and myself, I'm reminded and humbled by the incredible people I've met along the way who have helped us get to this point together.
We've accomplished so many great things over the past two decades – way too long of a list to include in this blog.  One special milestone that has been unfolding over the past couple of months is the result of many year's worth of hard work and countless, brave cancer survivors sharing their stories.  
On May 8th, our team will travel to Annapolis, MD to join Maryland Governor Larry Hogan for a ceremony where he will sign a piece of legislation into law that will preserve parenthood for thousands of cancer patients indefinitely.
When the law becomes effective on January 1, it will mandate insurance companies to pay for a patient 's fertility preservation prior to them starting their cancer treatment, which can render them infertile. This will make Maryland the 3rd State in the country to offer this important benefit, providing momentum for others states to follow suit.
After two year's worth of meetings and hearings with legislators educating them on the importance of this bill, I am reminded of a powerful lesson I've learned during my time at Ulman – Your Voice Matters! Meeting after meeting, hearing after hearing, I watched as brave young men and women opened their hearts to share stories of pain, anger, perseverance, and conviction.  The tears in their eyes and smiles on their faces took me back to a place I haven't been in many years. It took me back to the day I was alone in an office as the first and only employee at Ulman. Although I was fueled by a different experience then, I recognize so many of the same emotions that motivate these survivors now. After my mom passed away, I found my voice immediately, and I feel lucky I was able to harness it through my life's work at Ulman.  
And so as I celebrate my 17th year at Ulman and our 20th year as an organization this April, I'm continually reminded of the power of having a voice.
Sometimes you need to advocate for those unable, or not comfortable sharing, and many times you need to do it for yourself.  
We still have so much work to do, but I'm encouraged by the progress we've made thanks to thousands of young adults and families who have chosen to share their stories as vehicles for hope, inspiration, and change.
Cancer changes lives… SO DO WE!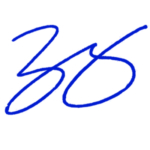 Brock Yetso
President & CEO
The Ulman Cancer Fund for Young Adults